Finance Expert Dawn Carpenter Joins KI to Advance the Dignity of Work and a Just Economy
Posted in Bargaining for the Common Good People Practitioner Fellows | Tagged Banking, CDFI, Dawn Carpenter, Department of the Treasury, Dignity of Work, Finance, JP Morgan, Just Economy, Practitioner Fellows, Practitioner Fellowship, Theology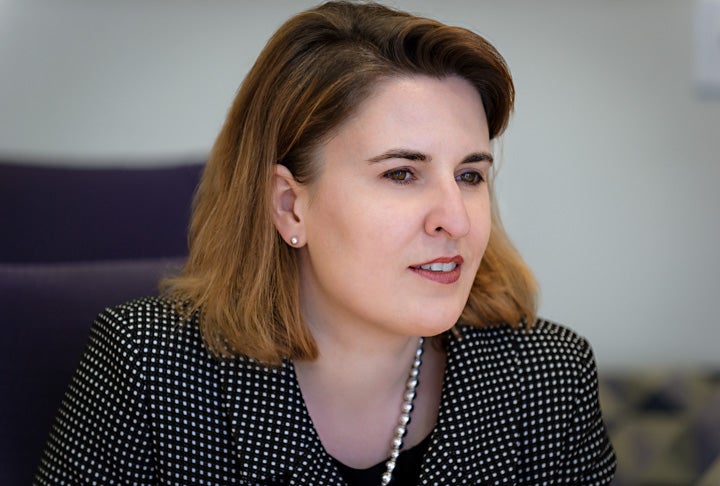 The Kalmanovitz Initiative is excited to welcome Dawn M. Carpenter as its new Practitioner Fellow!
Dawn is a doctoral candidate in liberal studies at Georgetown University where she is researching new ways to understand the nature of work and the responsibilities of wealth. She is a frequent writer and lecturer on the integration of theology and business. As a Practitioner Fellow at the KI, Dawn will seek to advance her work in using the tools of finance and investment to serve and empower the working poor. Drawing from her experience as a banker, teacher, and theologian, Dawn's writings explore the universal call to work and the unique role as that people have as fiduciaries of the material world.
Through her affiliation with the KI, Dawn has created and hosts the podcast More than Money (new window), which is an iTunes Top 20 business and investing podcast (new window) that Causeartist.com has ranked as among the "Top 15 Social Innovation Podcasts That Will Inspire You to Change the World."  Her doctoral work at Georgetown and the More than Money podcast have been featured on an October 16, 2017 episode of Annunciation Radio's The Virtuous Life (new window). She also shares the story of the creation of the show with In-Focus, the Georgetown University School of Continuing Studies video feature program. Below is a trailer for Season 2 of the show, which launches on December 8, 2017.
Dawn's background and expertise in banking help the KI search for ways to harness the power of finance to advance the dignity of work and a more just economy.