KI Fellow Launches Podcast on Work and Wealth
Posted in Events Our Staff Practitioner Fellows | Tagged Dawn Carpenter, Events, Jess Chilin, Joseph A. McCartin, More Than Money, Photos, Podcast, Sonia Adjroud, Wealth, Work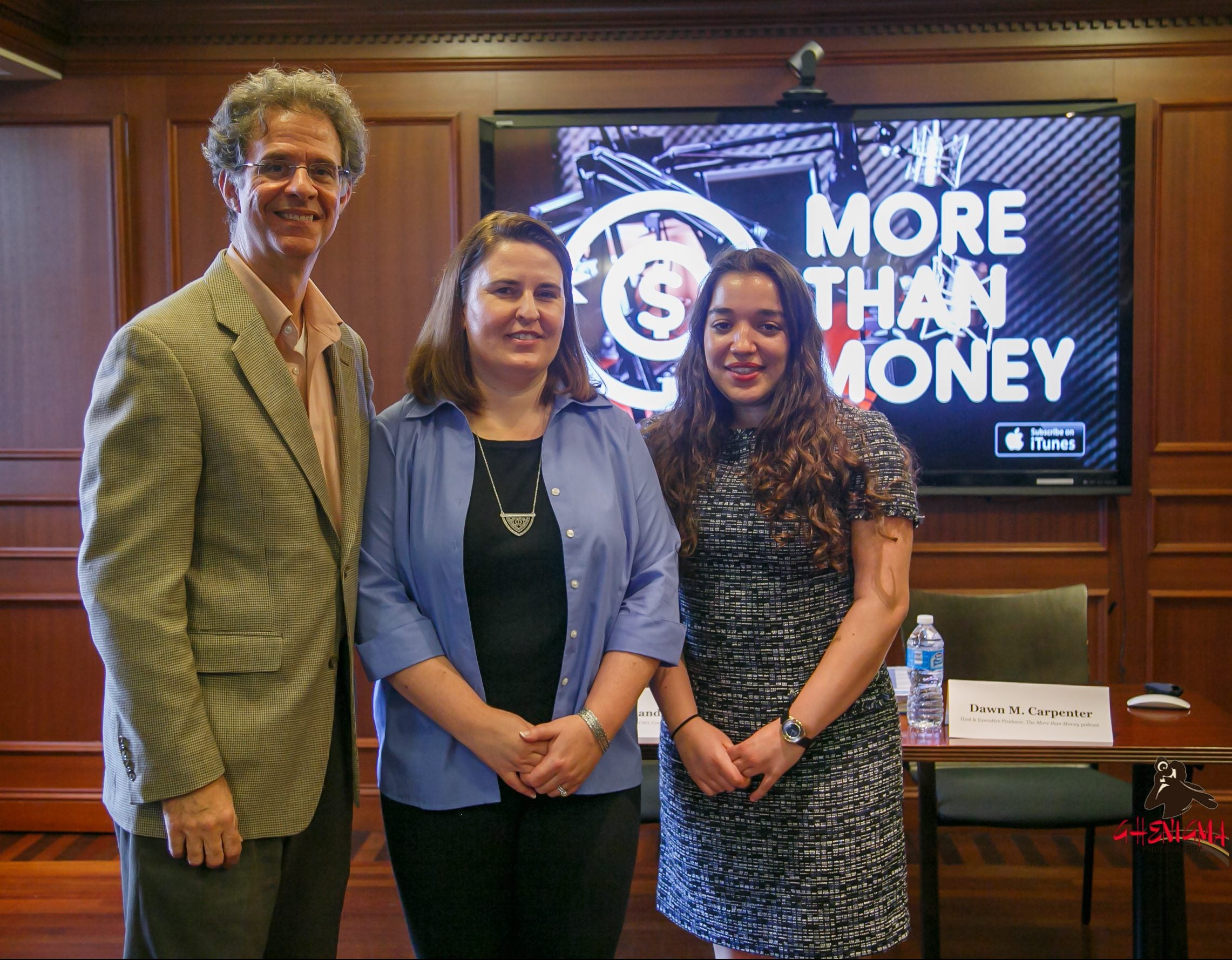 On April 27, the Kalmanovitz Initiative held a reception to celebrate the launch of the More than Money (new window), a stirring podcast created by KI Fellow Dawn Carpenter on the values that drive how we engage with work and wealth.
---
Dawn is the creator and host of the podcast, which she developed as a KI Practitioner Fellow (new window) and doctoral candidate in liberal studies at Georgetown University. The show is produced by KI undergraduate research assistant Sonia Adjroud.
The podcast is designed in a 12-episode season format. Each episode is produced around two core interview segments sharing a common theme. In this podcast, we explore the following topic areas: (1) business ethics, (2) economic justice, (3) corporate social responsibility, (4) social entrepreneurship, (5) community development, and (6) faith and values-based investing.
The first three episodes are available on iTunes, and a new episode will be released every Monday – subscribe and listen now! (new window)
KI Executive Director Joe McCartin offered opening remarks at the reception. Dawn shared her story and introduced the podcast to attendees before joining co-CEO of Conscious Capitalism (new window) Alexander McCorbin for a discussion on the ways businesses live out their values through corporate social responsibility. Alexander is a Season 1 guest in Episode 3, while KI Program Manager Jessica Chilin features as a Spanish-language translator on Episode 4.