KI Fellow Amy Goldstein Discusses "Janesville: an American Story"
Posted in Events Practitioner Fellows | Tagged Amy Goldstein, Books, Events, General Motors, Janesville, Literature, New York Times, Practitioner Fellows, Sherry Linkon, White Working Class, Working Class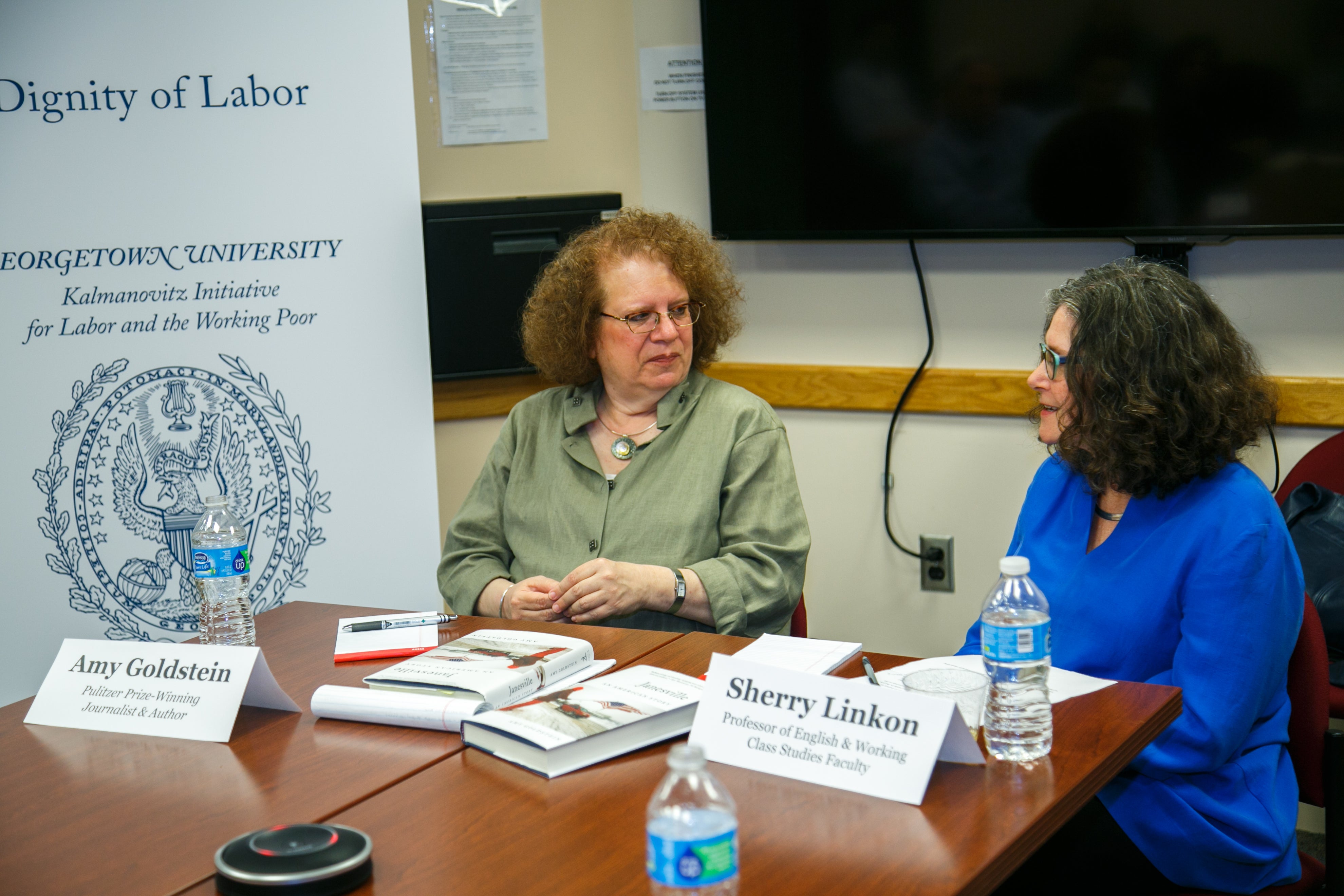 One day after the release of her new book, Janesville: an American Story, Pulitzer Prize-winning reporter and KI Practitioner Fellow Amy Goldstein returned to campus for an intimate discussion with Dr. Sherry Linkon and members of the Georgetown community.
Amy Goldstein spent years immersed in Janesville, WI, where the nation's oldest General Motors plant shut down in the midst of the Great Recession. With sympathy and insight into what connects and divides people in an era of upheaval, her depicts both the struggle and resilience of working-class Americans. Amy drafted the Janesville manuscript as a KI Practitioner Fellow in 2014-15.
Janesville has already riveted critics, including New York Times book critic Jennifer Senior, who writes:
""Janesville" joins a growing family of books about the evisceration of the working class in the United States. What sets it apart is the sophistication of its storytelling and analysis.

The characters are especially memorable. This may be the first time since I began this job that I've wanted to send notes of admiration to three people in a work of nonfiction."
Thank you to Dr. Sherry Linkon for facilitating the discussion and everyone who attended. Photos from the event are courtesy of the talented Derrick Arthur-Cudjoe, and you can relive the event through the KI Facebook video.