Heather Booth Film Leaves GU Inspired and Hopeful
Posted in Women Innovating Labor Leadership | Tagged Events, Films, Heather Booth, Lane Windham, Organizing, WILL Empower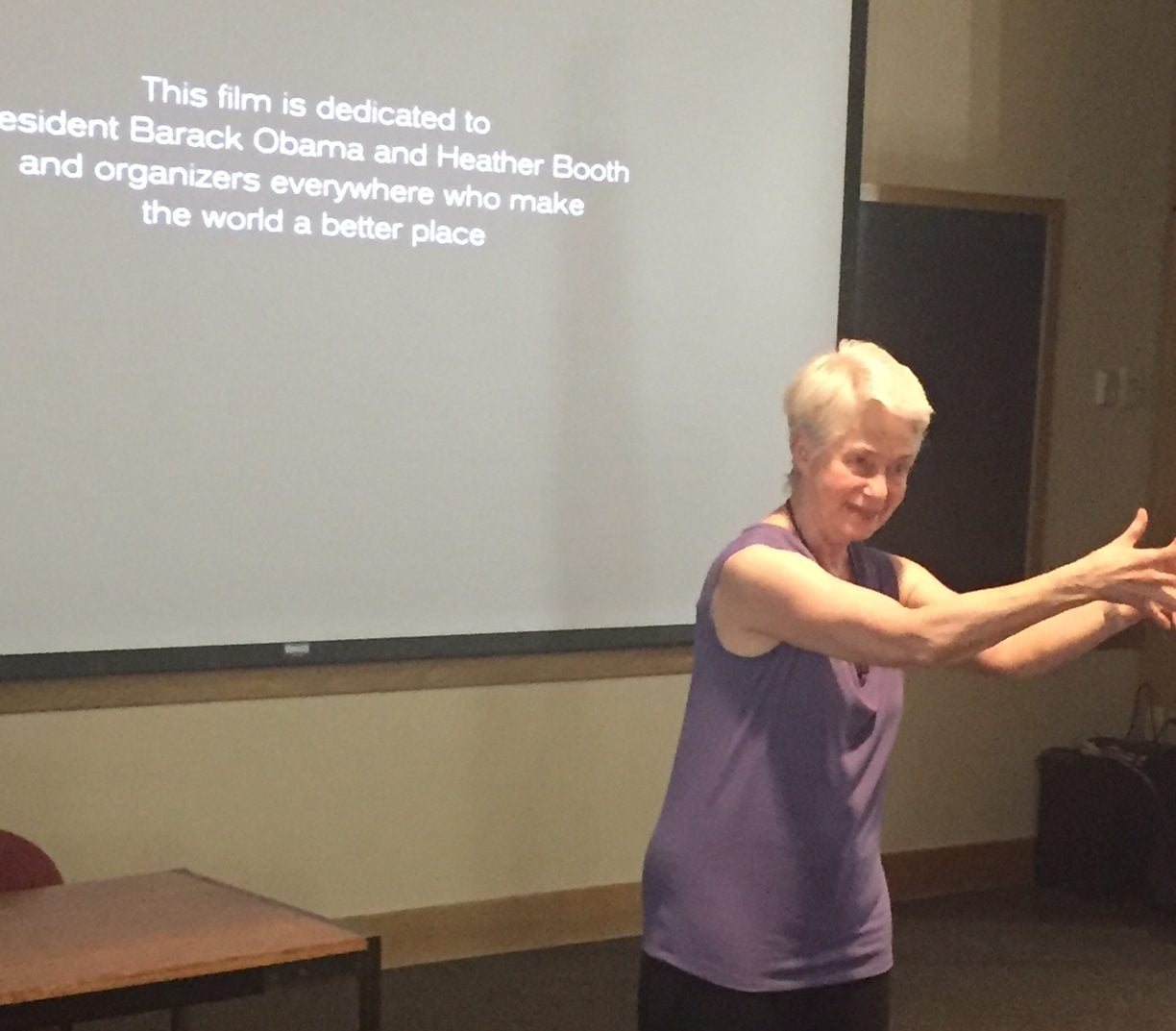 ---
A screening last week of Heather Booth: Changing the World left a crowd of students, faculty, and community members stirred to action, and more committed than ever to working for social justice. Heather Booth joined the group after the screening, and led a discussion about building power in our difficult political movement, and about her best tips about how to organize. "Community organizing is 95 percent follow up," she remarked in explaining how to be an effective organizer.
The filmgoers learned that Heather began her career at the height of the Civil Rights movement. One of the most memorable scenes in the film shows Booth playing guitar alongside Fannie Lou Hamer while she was part of the Mississippi Freedom Summer Project. The film followed Booth's trajectory as she founded the JANE underground in 1964, and started the Midwest Academy to train organizers after learning that women were not prioritized in other training setting. She then began to organize within an electoral political framework. "I learned that if you don't do politics, politics do you," asserted Booth. She was instrumental in Harold Washington's 1983 successful Chicago mayoral run, and in the 2000 NAACP Voter Fund's campaign.
The film screening was sponsored by WILL Empower (Women Innovating Labor Leadership), a new initiative to identify, nurture, train and recruit a new generation of women labor leaders, a joint project of Georgetown's Kalmanovitz Initiative for Labor and the Working Poor and Rutgers University's Center for Innovation in Worker Organization. The GU History Department also sponsored the film screening. The film was created by critically-acclaimed filmmaker Lilly Rivlin.