WCP: Remembering to Forget: The Loss of Working-Class Industrial Jobs
Posted in Visiting Scholars | Tagged Conservatives, Great Britain, Green Jobs, Industrial Economy, Industrial Jobs, John Russo, Sherry Linkon, Tim Strangleman, United Kingdom, WCP, Working-Class Perspectives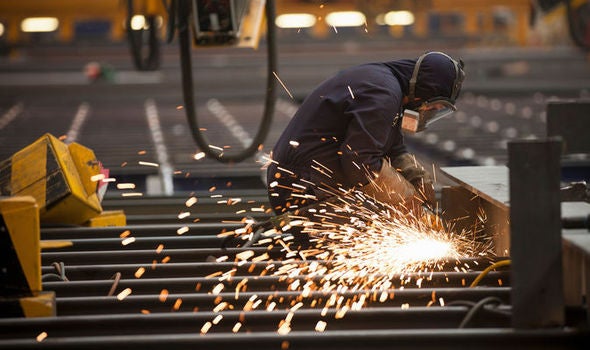 It is tempting to think that we live in a post-industrial society, but the reality is that there still millions of good-paying industrial jobs that sustain the middle class in both the United States and the United Kingdom. In this Working-Class Perspectives post, Professor Tim Strangleman explores the dangers of neglecting the industrial component of our economy in public discourse, scholarship, and policymaking.
Ironically, the general public, politicians and journalists have recently been reminded of Britain's industrial present by the announcement of a string of closures in what remains of the UK steel industry. I think many had assumed that steel was already part of industrial history, given that it attracted virtually no attention — until now. Politicians and journalists group expressed collective surprise that there were still 30,000 steel workers employed in the sector, albeit down from over 200,000 in the late 1970s and early 1980s. London journalists have been dispatched to the less well travelled parts of the kingdom to file stories lamenting closures in the North East of England, Scotland, and Wales where some 4,000 highly skilled workers will lose their jobs. And that is, I think, one of the important dangers of the neglect of working-class employment. While much attention is paid to retail work, distribution hubs, and call centre employment, we have forgotten the restructured parts of heavy traditional industry, which has tended to specialise in high-tech value added manufacture. For example, the steel industry has concentrated on advanced high quality production, and the aero-engine sector is a world leader. Again, this has led to a skewed representation of the working class as exclusively low paid, low skilled workers, or worse, people who rely on benefits. In such representations working-class life is denuded of its agency or simply constructed as a problem.
You may read the post (new window) in its entirety and check out other Working-Class Perspectives posts (new window) on our website.
The renowned Working-Class Perspectives blog (new window) is brought to you by our Visiting Scholar for the 2015-16 academic year, John Russo, and Georgetown University English professor, Sherry Linkon. It features several regular and guest contributors.