WCP: From Paula Jones to Trailer Parks: Journalists' Class Blind Spots
Posted in Visiting Scholars | Tagged Brent Cunningham, John Russo, Journalism, Journalists, Sherry Linkon, WCP, Working-Class Perspectives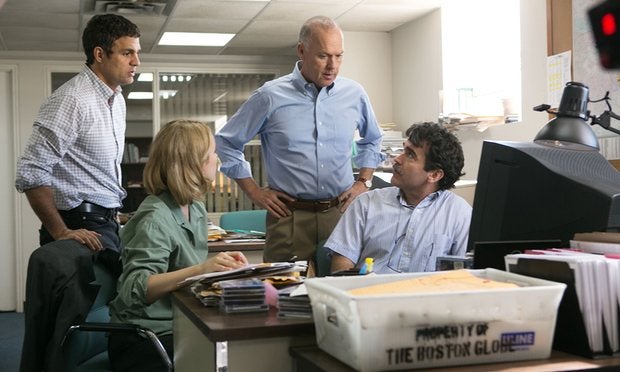 Journalists who discuss class often rely on stereotypes and generalizations. As John Russo writes in this week's Working-Class Perspective post, that is partially attributed to the fact that so few journalists come from working-class backgrounds. It is also because class is a confusing concept.
Why is it so hard for the media to understand and respect the working class? Brent Cunningham, former editor of Columbia Journalism Review, explains that many reporters have blind spots that make it difficult for them to see anything that undermines the myths of neoliberal economics, individual responsibility, modernity and progress. These attitudes reflect journalists' own class positionality, Cunningham suggests. For much of the twentieth century, many journalists grew up in working-class neighborhoods and regularly spent time with working-class people.

Marilyn Geewax, business editor at NPR, grew-up in working-class Youngstown. She fondly remembers how, when she was a reporter at the Beacon Journal in Akron years ago, the reporters would go out after work and drink "boilermakers" with the typesetters and printers and discuss all aspects of life. As Cunningham says, this connection produced "a strain of journalism that was much more organically connected to the poor and the working class." Today, reporters are more likely to come from middle-class backgrounds, have professional training, and spend most of their time with other educated, professional people. They misrepresent the working class because they don't know them, spend time with them, or build relationships with them.
You may read the the rest of the post (new window) and see other Working-Class Perspectives posts on our website.
The Working-Class Perspectives blog (new window) is brought to you by our Visiting Scholar for the 2015-16 academic year, John Russo, and Georgetown University English professor, Sherry Linkon. It features several regular and guest contributors.