Meet Our 2015-2016 ILP Coordinators for Limited Purpose Driver's Licenses
Posted in Immigration and Labor Project Student Leaders | Tagged Abel Nunez, Arturo Griffiths, Austin Rose, CARECEN, Carolyn Vilter, Center for Social Justice, CSJ, Diana Guelespe, ILP. Immigration and Labor Project, Laura Padilla, Limited Purpose Driver's License Project, Trabajadores Unidos

The Kalmanovitz Initiative is excited to have Laura Padilla, Carolyn Vilter, and Austin Rose as our ILP coordinators for the Limited Purpose Driver's License Project! They have been working closely with amazing community partners on this project, including Diana Guelespe from the Center for Social Justice, Abel Nuñez from CARECEN, and Arturo Griffiths from Trabajadores Unidos.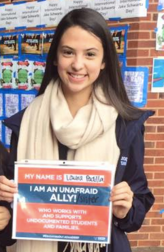 Laura Padilla
Laura Padilla (COL '18) is a sophomore in the college planning to major in Government and minor in Education, Inquiry, and Justice. She hails from the beautiful city of Chicago; however, her family is originally from Mexico. Laura's passion for her community has shaped her involvement here at Georgetown. She is involved in various initiatives with the Latinx Leadership Forum, Center for Social Justice, and the Center for Multicultural Equity and Access like the After School Kids Program and Hoyas for Immigrant Rights. When not working for campus inclusivity and human justice, Laura likes to venture out of the Georgetown bubble in search for the best DC taco! After Georgetown, she hopes to attend Law School and continue working to improve the education system in the United States.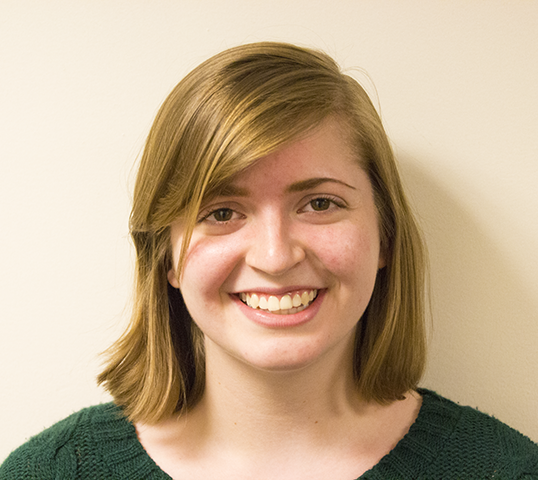 Carolyn Vilter
Carolyn Vilter (COL '17) is studying Political Economy and Philosophy in the College. She is passionate about immigration policy, human rights, and accessibility, interests which arose in high school when she began volunteering as an English as a Second Language tutor. At Georgetown, she is a research assistant at the Center for Social Justice, a member of H*yas for Choice, and a Carroll Fellow.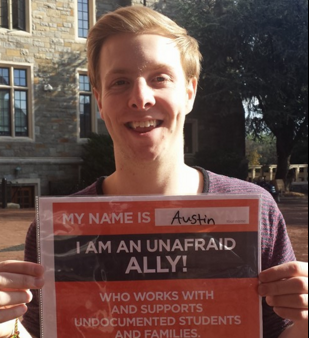 Austin Rose
Austin Rose (COL '18) is majoring in Government and Latin American Studies in the College. He has been involved in working with immigrant communities in his hometown of Frederick, MD since high school, tutored as part of the DC Schools Program at Georgetown, worked as a legal intern at the Maryland Office of the Public Defender, and Catholic Charities of Baltimore Immigration Legal Services. Austin hopes to become a public interest immigration lawyer.