What Does it Profit Episode #1 Recovery Hardware: Retooling The Human Spirit
Posted in Solidarity Economy Workshop | Tagged WDIP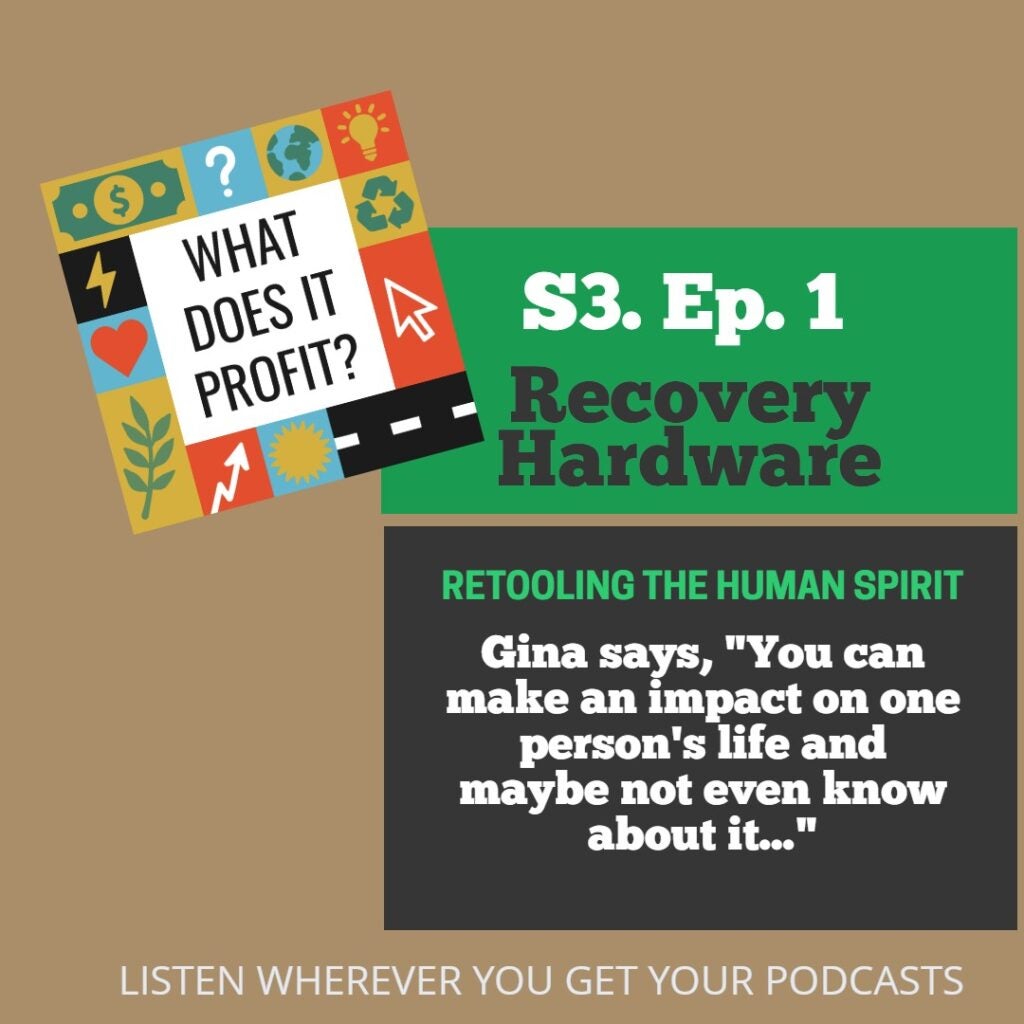 In our Season 3 kickoff, we celebrate the resiliency of the human spirit. We step into the psyche of Gina Schaefer, the founder and CEO of A Few Cool Hardware Stores (new window) in-and-around Washington, DC.
Gina combined her entrepreneurial spirit and love of community into a space for people recovering from substance use disorder to rebuild their lives.
One of Gina's former employees, Shane, shares a deeply personal story of being the gay son of a Pentecostal minister with broken dreams and a heart full of grief. For years, Shane used drugs and alcohol to mask the pain. He had a difficult time finding a job, until one of his friends suggested he talk to Gina about working at her hardware store down the street from the clinic where he was getting treatment for his substance use disorder. That experience changed both of their lives.
By hiring Shane, Gina's employment practices changed for the better. She hopes her stores can be used as a model for small businesses everywhere.
And 20 years after Shane was hired by Gina, he is now the owner of Crazy Aunt Helen's (new window), a hip restaurant in Washington, DC, where all are welcome and community is served up, one dish at a time.
Gina says, "You can make an impact on one person's life and maybe not even know about it, and it doesn't take a lot to make that impact."
Enjoy the episode and check out Gina's book Recovery Hardware (new window) for more inspiring stories. Spoiler: Gina sells her stores to her employees. Take a listen and subscribe. Don't miss Season 3 – now powered by the Solidarity Economy Workshop (new window) at Georgetown University.