Continuing the Work to Organize Black Workers and Communities in the South
Posted in Practitioner Fellows
On Sunday, July 20 at the 105th annual NAACP convention in Las Vegas, Nevada, about 100 members of the organization's labor caucus met and heard a lively panel discussion on the relationship between the labor movement and the civil rights movement. A major focus of the conversation was on the need to expand southern worker organizing.
"Organizing black workers in the south is a key cornerstone to future union revitalization," said KI practitioner fellow Marc Bayard, who moderated the panel.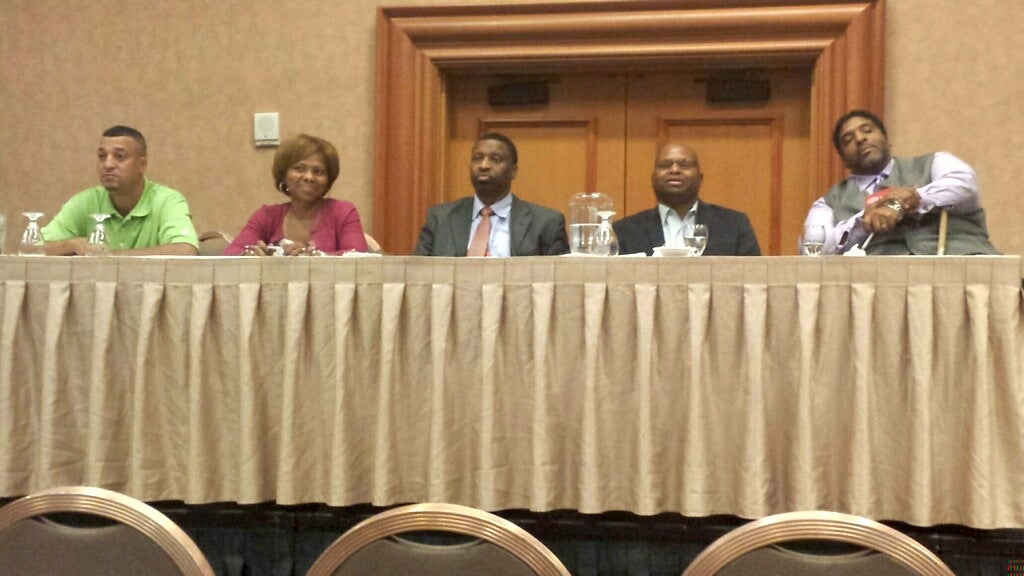 The panelists included:
– Miguel Foster, Director of Civil and Human Rights for the UAW
– Robin Williams, Associate Director for Civil Rights and Community
Action Department for the UFCW
– Derrick Johnson, President of the Mississippi NAACP
– Reverend William Barber, President of the North Carolina NAACP
– Gloria Jean Sweet-Love, President of the Tennessee NAACP (not pictured)
The conversation was both a reiteration and continuation of the conversation the Kalmanovitz Initiative hosted at Georgetown on April 28-29, 2014, entitled Keys to Revitalization: Organizing Black Workers and Communities in the South.