WCP: Beyond Economic Populism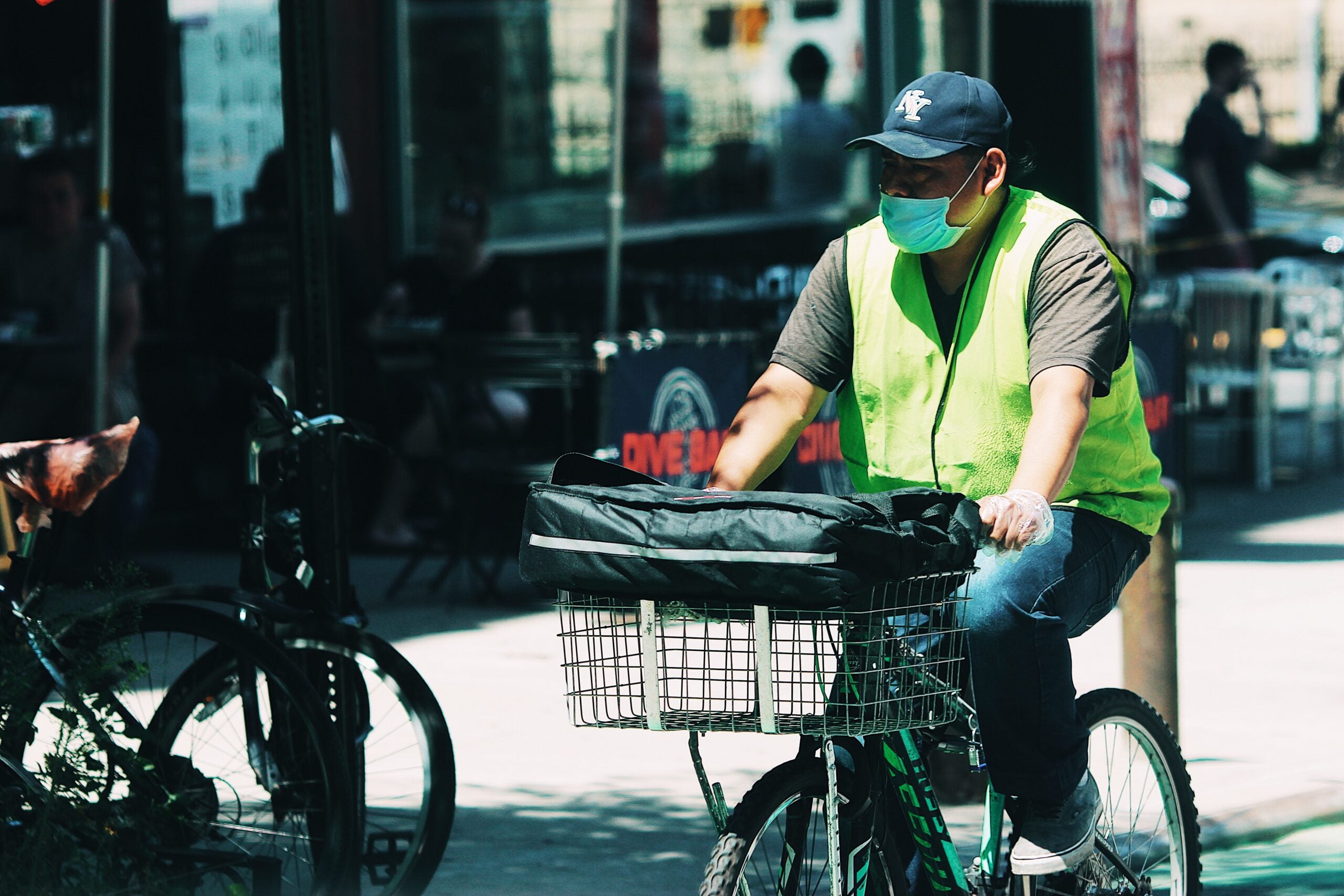 Posted in News | Tagged John Russo, Sherry Linkon, Working-Class Perspectives
Debates about working-class voters often treat them as a marketing problem, a way of thinking that reflects the commentators' sense of superiority to people they view as deluded, foolish, stupid, or even amoral. As Sherry Linkon and John Russo argue in Working-Class Perspectives (new window) this week, it's time for leaders to turn their talk about economic populism into action. But that's just a first step. they also need to let go of what philosopher Michael Sandel calls "the tyranny of meritocracy" and develop a culture of genuine respect for working-class people.
---
Predictably, politicos and commentators spent much of 2020 debating why working-class voters supported Trump and how the Democrats could win them back. Although we've occasionally contributed to these conversations, we're also getting tired of them. They tend to envision "the working class" as if it were one group with a well-defined set of interests, and worse, they treat working-class people as a marketing problem. These habits reflect not only the commentators' distance from the working class but also, for many, a sense of meritocratic superiority to people they view as deluded, foolish, stupid, or even amoral. If we want to improve the lives of the working class, and especially if we want to heal the divisions of American political and public life, we need to reframe the problem.
That should start by resisting any effort to define the working class in any singular way. Simplistic definitions fuel both stereotyping and resentments. Defining based on occupation or income highlights important differences in economic interests, but it doesn't address the resentments that even many fully-employed, unionized, economically-comfortable working-class people feel in the U.S. today. To define the working class based on the college degree, as many pollsters do, ignores the complex array of forms, amounts, qualities, and outcomes of education. Focusing on one variable, like education, might be necessary in polling, but it erases the relationships among education and occupation, social status, and cultural patterns. Electricians and plumbers may lack college degrees, but their specialized training yields them secure and well-paid work as well as pride in their blue-collar status. Meanwhile, K-12 teachers often have graduate degrees but earn less than plumbers or electricians. If we link class with unions, a common (if outdated) assumption, then we might also note that teachers may be more likely belong to active unions than many industrial workers these days.
One illustration of the problem of simplistic definitions is the either/or debate about how to appeal to "the working class" as a voting bloc: either promote economic populism or talk about racial justice, either embrace the dignity of work or value the dignity of marginalized people. These options suggest that the working class is either white, blue-collar, and struggling economically or Black and Latinx and focused on racial rather than economic justice. If we reject this false choice and envision a working class that includes all of these people, one that might not respond as a bloc to any one political strategy or message, it can seem like we're ignoring class altogether. Addressing working-class concerns – economic, practical, but also social and cultural – requires more complex thinking about class, culture, and policy.
It doesn't help that discussions about working-class voters so often focus on how politicians should talk rather than on what they should do. That's part of why we appreciated the invitation to contribute to a forum in Social Policy, due out next week,to suggest what the Biden administration could do to help the working class. Simply framing the question in terms of policy rather than politics is a step in the right direction.
We recommended a few fairly obvious actions, starting with getting the coronavirus under control, a concern for everyone but especially for the working class. Even before the pandemic, many working-class people had limited access to good health care, and they were more likely to have underlying medical problems that made them vulnerable to COVID. Contrary to the old blue-collar stereotype, most working-class jobs today are in the service industry, including many of the jobs we now deem "essential" – grocery clerks, nursing assistants, janitors, delivery drivers, postal workers. This has put many workers at risk. Others face economic risks because of lost jobs. To address the needs of the working class, we need to stop the spread of the virus and provide substantial economic relief to ensure that millions of Americans with little or no savings will not lose their homes or go hungry.
To strengthen the economy going forward, the Biden administration should also develop a broader industrial policy that includes infrastructure projects, a buy American program, improved labor laws, improved training opportunities, and a higher minimum wage. All of this will create jobs and improve economic conditions for working people. It can also help address some social problems. Expanded access to health care, improved early childhood and K-12 education, and support for elder and child care could decrease some of the despair that has played out in high rates of drug addition, family violence, and mental health issues for many in the working class.
These are not new ideas, nor are we alone in suggesting them (see, for example, the list from the Economic Policy Institute). But to make a real difference for the working class, Biden and Congress must move beyond talking about these ideas in campaign speeches, as they have done in the past. They need to take significant action.
This will all help, but we need to do more to heal the divisions that leave many in the working class feeling disrespected and aggrieved. That will require a change in attitude from those who so often look down on the working class, smugly certain that they have earned their privileges and are intellectually, culturally, even morally superior to those who are struggling. As philosopher Michael Sandel argues in The Tyranny of Merit: What's Become of the Common Good?, the pandemic makes clear both our mutual dependence and the hollowness of the refrain that "we are all in this together." We failed to come together, he suggests, because of a combination of unprecedented inequality that separates those who succeeded economically have become ever more disconnected from those who are struggling and a deeply-embedded belief that those on top deserve their success because they have the education needed to compete in the global economy. The winners see themselves as better than the losers, and the losers are all too aware that the winners not only don't care but actually hold them responsible for their own problems. As a result, neither those on the top nor those on the bottom actually believe that we are all in this together.
Sandel argues that we must reject the toxic mix of professional-class hubris and working-class resentment that has shaped so much of our public life in recent years. That will require more than economic populism. We've spent a lot of time this year applauding doctors and nurses but we too often ignore the janitors, medical assistants, teachers' aides, and food service workers who are less visible and widely underpaid, treated with disdain, seen as less valuable, less smart, less human. Raising their wages is a step in the right direction. Sharing their stories is a good start. Real healing will require a step beyond: to genuine respect.
To serve the interests of the working class, we should learn from the model of Bargaining for the Common Good, an organizing strategy that emphasizes connections between the needs of workers and the needs of communities and in the process builds relationships and collective power. It is time to embrace policies as well as attitudes and relationships that move us all toward a greater sense that we really are in this together.
Read other Working-Class Perspectives on our website.
The Working-Class Perspectives blog is brought to you by our Visiting Scholar for the 2015-20 academic years, John Russo, and English Professor and Director of the American Studies Program at Georgetown University, Sherry Linkon. It features several regular and guest contributors. Last year, the blog published 43 posts that were read over 94,000 times by readers in 176 countries. The blog is cited by journalists from around the world, and discussed in courses in high schools and colleges worldwide.