What Does it Profit Podcast Wins Prestigious W3 Award!
Posted in In the News Solidarity Economy Workshop
What Does It Profit? Podcast Wins w3 Award From The Academy of Interactive and Visual Arts During Their 18th Annual Ceremony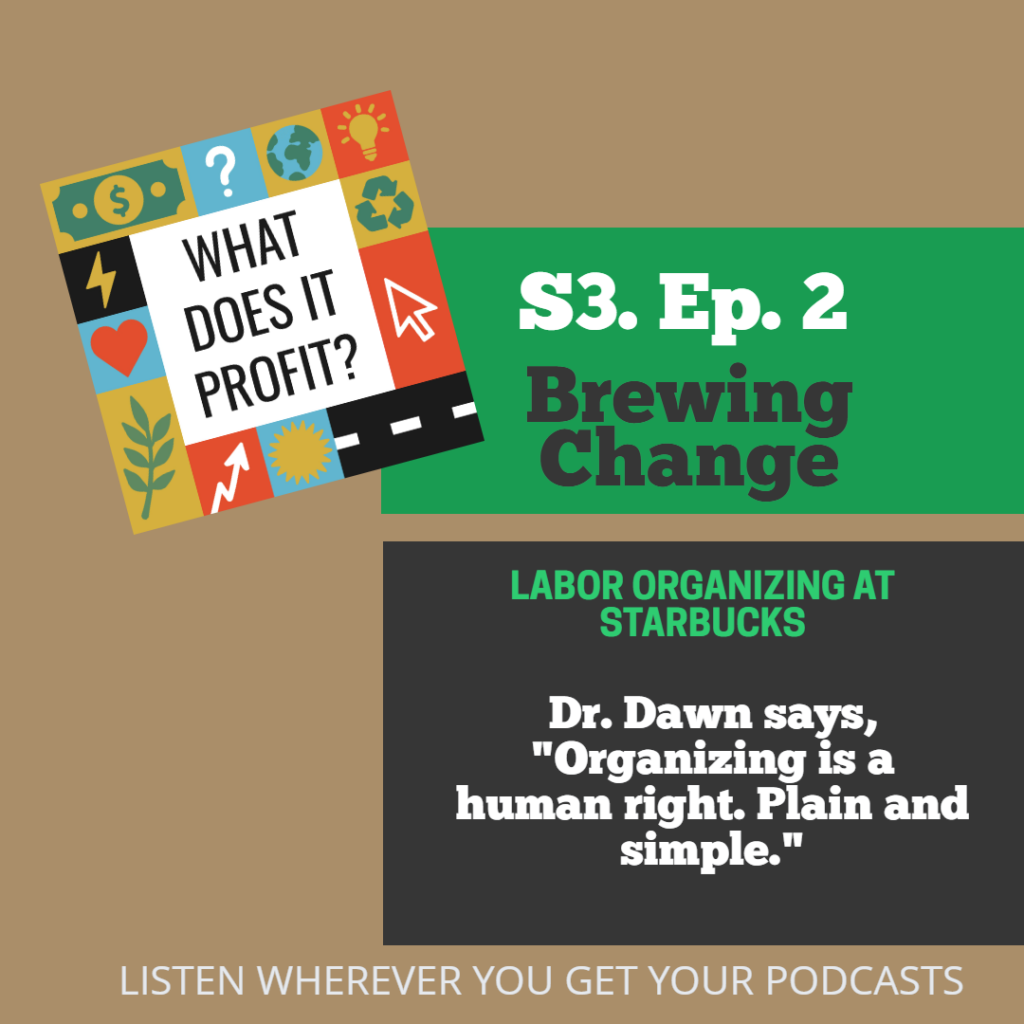 What Does It Profit?, known for its insightful content on the social and moral good of economic life, is honored to receive the w3 Gold Award for Individual Episodes & Specials under the Cause Awareness category for the show's episode titled "Brewing Change: Labor Organizing at Starbucks."

The episode stands out for its exceptional storytelling on the trials and tribulations of labor organizing efforts under extreme corporate oversight. Hosted by The Solidarity Economy Workshop's Dr. Dawn Carpenter, a Starbucks shareholder, this episode unearths the root of Starbucks baristas' organizing efforts in Buffalo, New York. Listeners gain an in-depth look at why individual Starbucks storefronts unionized at a company that is otherwise viewed as a progressive employer.
Listeners can explore more about What Does It Profit? by visiting
https://www.whatdoesitprofitpodcast.com/
About the w3 Awards
Receiving thousands of entries annually from across the globe, the w3 Awards honors
outstanding Websites, Online Marketing, Web Video, Mobile Sites and Apps, Social, Podcasts,
and Emerging Tech created by some of the best digital content creators across the industry.