Women Innovating Labor Leadership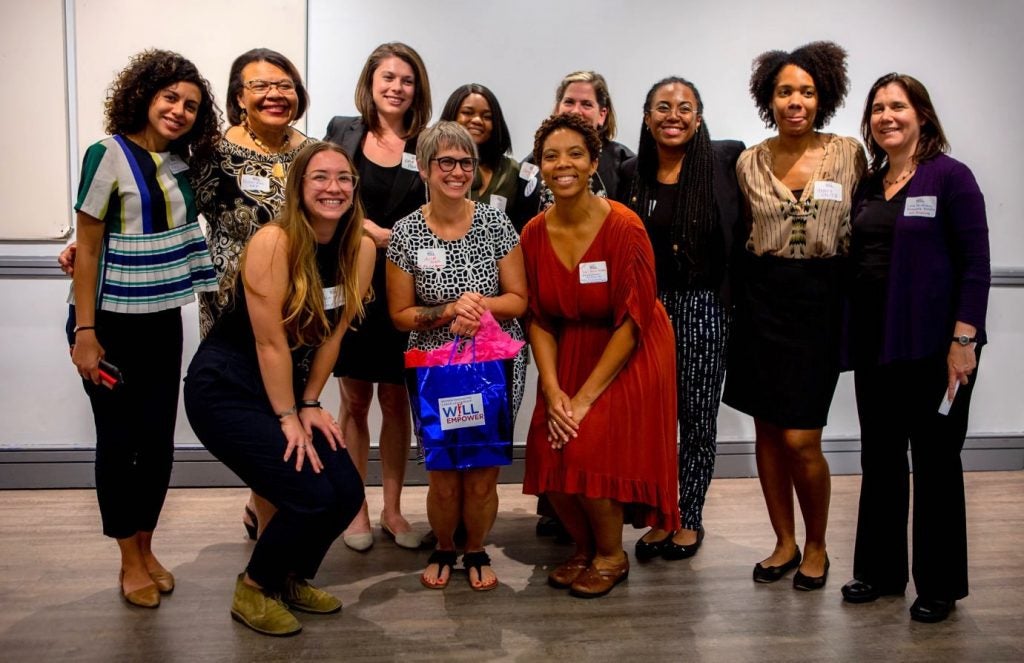 WILL Empower is a bold and ambitious new initiative to identify, convene, train and nurture a new generation of women labor leaders.
---
Mobilizing women's leadership power, especially that of women of color and immigrants, is central to revitalizing a potent 21st century workers' movement and counterbalancing outsized corporate power. WILL Empower builds women's labor leadership through multiple platforms and from multiple angles.
The Apprenticeship Program is an on-ramp to staff jobs with unions and worker organizations. It places recent college graduates and rank-and-file activists with host sites for three to twelve months, with a concentration in organizing, research, communications, policy and mobilization. Each apprentice has a mentor both internal and external to the host site. Apprentices gathering for a training at Georgetown University at the start of the program.
The Innovative Women Fellowship gives practitioners the time and support they need to develop new ideas for advancing social and economic justice in today's transforming economy, especially on issues that impact women workers and organizing. The program includes robust mentoring support and allows practitioners to benefit from university resources.
There are two Cohorts of Learning & Mentoring: one for next-generation leaders, in the early stages of their work life, and another for experienced women ready to advance. Both groups will benefit from individualized leadership plans, cohort gatherings, a dynamic mentorship program, and curated trainings.
The Future of Labor Interactive Project (FLIP) brings together women labor activists in new ways, inspiring and enabling new connections. It inserts women's voices and issues into the public discussion about the future of workers through public forums, film screenings, networking events, convenings and thought-provoking online journalism.
For more information on the Apprenticeship Program, the Innovative Women Fellowship, Cohorts of Learning & Mentoring, and the Future of Labor Interactive Project, visit the WILL Empower website (new window).
WILL Empower is a joint project of the Kalmanovitz Initiative and Rutgers University's Center for Innovation in Worker Organization. It is the legacy project of the Berger-Marks Foundation.