What Does it Profit Episode #2 Brewing Change: Labor Organizing at Starbucks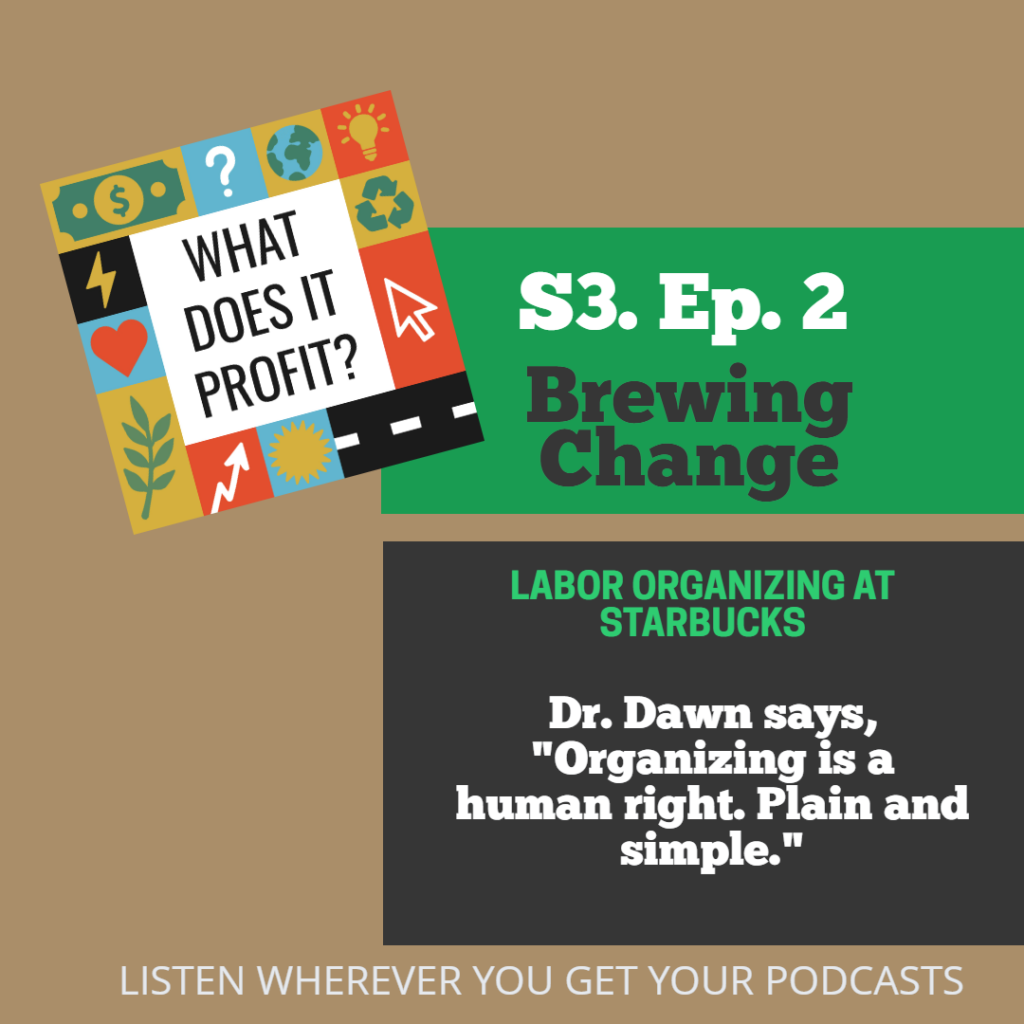 Wanting to get to the root of things, we take you to Buffalo, New York to introduce you to Michelle Eisen, a Starbucks barista, and Will Westlake, a former barista with the company. We learn why they embarked on the epic journey to unionize their stores.
We hear support from folk singer-songwriter Billy Bragg who played for the campaigners in the first elections. We also get insight from Lynne Fox, the international president of Workers United, the group helping Starbucks stores unionize. And, of course, we bring you some of the misguided musings of Starbucks CEO Howard Shultz, whose own words galvanized the campaigners in the first election.
At the release date of this episode, we learn that there are over 270 unionized Starbucks locations – but not one contract. This is a long, challenging process. To assist the efforts of the baristas and activist shareholders, on March 29, 2023, the Senate Health, Education, Labor, and Pensions (HELP) Committee (new window) will question Starbucks CEO Howard Shultz, hoping for a commitment for free and fair elections that comply with the law.
Should listeners want to engage, you can (1) offer your support for the Starbucks Worker United (new window) campaign, and/or (2) join the Twitter support network using #NoContractNoCoffee, #DearHoward, and #wdip.
Take a listen and subscribe. Don't miss the rest of Season 3 – now powered by the Solidarity Economy Workshop (new window) at Georgetown University.