Welcoming John B. Russo to the Kalmanovitz Initiative
Posted in Visiting Scholars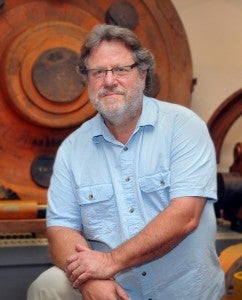 The Kalmanovitz Initiative is excited to welcome John B. Russo as a Visiting Scholar for the 2015-2016 academic year. At the KI, John will work with Georgetown faculty to design an interdisciplinary undergraduate minor in Working-Class Studies.
While many students conduct research and take courses in labor history or working-class culture, they do not have opportunities to earn a recognizable credential reflecting their commitment to economic justice. John will work with staff, students, and faculty in Anthropology, English, Government, History, and Sociology to strengthen the network of faculty engaged in Working-Class Studies, identify relevant courses, develop new courses, and shepherd the new curriculum through University channels.
John also brings to KI the long-running weekly blog, Working-Class Perspectives, which he edits with Georgetown English professor Sherry Linkon. In 2014, the blog was read by over 120,000 people around the world in more than 170 countries. In September 2015, the blog will formally affiliate with KI giving greater visibility to it and the University.
John will also continue to serve as Research Fellow at the Metropolitan Institute, College of Architecture and Urban Studies, at Virginia Tech (Alexandria) where he is working on a critical analysis of urban planning, economic redevelopment efforts, and community organizing in Youngstown. The new book questions the concepts of smart shrinkage and the entrepreneurial city in light of state and federal policies, deeply-rooted divisions of race and class, and continuing economic challenges.
Before moving to Washington, John was a founding member and Co-Director of the Center for Working-Class Studies at Youngstown State University. Along with conducting research on working-class history, labor studies, urban studies, and deindustrialization, he helped design and taught in the first certificate program in Working-Class Studies in the United States.