WCP: Deindustrialization, Depopulation, and the Refugee Crisis
Posted in Visiting Scholars | Tagged Deindustrialization, Depopulation, Midwest, Refugees, Rust Belt, WCP, Working-Class Perspectives, Youngstown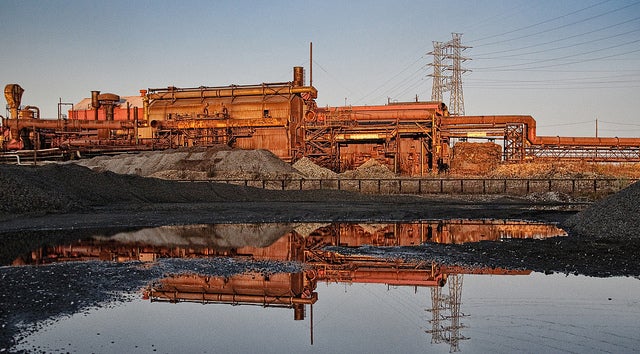 Although much of the discourse regarding the refugee crisis in the United States has focused on security concerns, the situation also has major economic implications. In this week's Working-Class Perspective (new window), our Visiting Scholar John Russo argues that an influx of refugees can help revitalize local economies, particularly Rust Belt economies suffering from deindustrialization and a decline in population.
To understand the significance of depopulation in the Rust Belt, imagine that a plague hit the Midwest and four million people had vanished. What would be the economic consequences for the region, its institutions and for individuals? Deindustrialization has operated much like a plague, and just as with a plague, the long term social and economic costs are substantial. The region can't "just get over it." Deindustrialization, and the depopulation associated with it, continues to be a drag on the region both economically and socially.
Check out the blog post in its entirety (new window) as well as other Working-Class Perspectives (new window) posts on our website.
As our Visiting Scholar for the 2015-16 academic year, John Russo brings the Working-Class Perspectives blog to the Kalmanovitz Initiative. The blog is edited by John and Sherry Linkon, a professor of English at Georgetown University. It features several regular and guest contributors.