Introducing Our Fall 2016 Organizing Interns
Posted in Uncategorized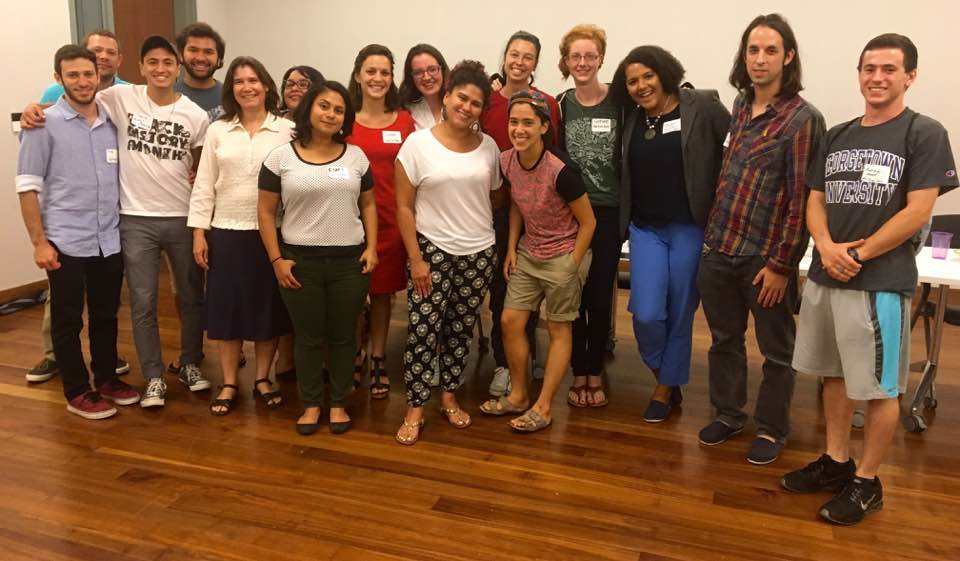 The Kalmanovitz Initiative is proud to have seven incredible students undergoing our Organizing Internship for the fall of 2016. Mackenzie Foy works with DC Jobs with Justice; K Me, Vincent DeLaurentis, Esmeralda Huerta, and Citlalli Velazquez work with ONE DC; Dan Zager works with ROC-DC; and Mayte Alonzo works with the DC Employment Justice Center.
---
MacKenzie River Foy (COL '19) is majoring in American Studies and hopes to declare a Film and Media Studies minor in the spring. She serves as the Press and Publicity chair on the NAACP executive board, a film team leader for GU Collective of Creative Individuals, and is an organizer for Students for Justice in Palestine. After an awesome summer working with the Washington Peace Center, MacKenzie is excited to be working with DC Jobs with Justice this semester. MacKenzie spends most of her free time getting emotional about television, cooking (and burning) entire meals, talking about riding her bike, and sometimes actually riding her bike.
K Me (COL '17) majors in Peace and Justice Studies and has worked with the Washington Peace Center, the Lawyers' Committee for Civil Rights Under Law, and the DC Reads Program. They have taken student leadership roles in GU Pride (VP for Activism), First Year Orientation to Community Involvement (team leader), and ESCAPE (retreat team leader).

Vincent DeLaurentis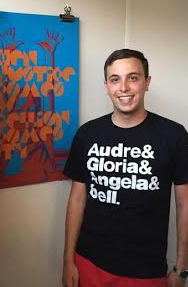 Vincent DeLaurentis (SFS '17) is a senior studying Culture and Politics and Women and Gender Studies in the SFS.  His studies look to movement history and radical political theory to search for revolutionary solutions and alternatives to capitalism, white supremacy, queerphobia, and other manifestations of systematic violence.  He hopes to use his studies to make himself useful in the historic struggle against these violences and to better understand what it means to act in solidarity with communities resisting domination.  On campus, Vincent organizes with the Georgetown Solidarity Committee and H*yas for Choice and this Fall he will lead the Worker Justice DC ABP Trip.  During his time at ONE DC, Vincent hopes to gain a deeper understanding of solidarity, participatory democracy, and the violences facing communities of color in a DC bent on "development".  Vincent comes from a military family and has lived all over the country.  At this moment, he is from Fairfax Station, Virginia where he lives with his father, mother, sister, Ariana, and a goldendoodle named Hassie.
Esmeralda Huerta (SFS '17) is a first-generation student from South Texas. She is a rising senior in the School of Foreign Service and is a CULP major concentrating on labor and immigration. This summer Esmi is excited to learn about methods of organizing student and worker power, as well as examining alternative and more equitable ways of doing labor. She will be working with ONE DC to build the Black Worker Center and interpret for a group of Latinx residents who are starting a child care co-op. In her spare time Esmi enjoys playing Dungeons and Dragons, taking photos around DC, and learning how to play the jarana.
Citlalli Velasquez (COL '17) is excited to build power with the DC community particularly communities of color. Citlalli is pursuing an Arabic major with a minor in Philosophy. Citlalli's upbringing in East Los Angeles and exchange year in Cairo, Egypt fueled her to fight for justice through an anti-imperial lense as she realized that the current and past state of people of color in the U.S. is parallel to those in historically colonized countries. Citlalli strongly believes justice should be sought through a racialized lense because imperial and colonial decisions were racialized. Citlalli looks forward to building enough power with the community to challenge institutions and demand their rights to live and thrive in a juster society.
Dan Zager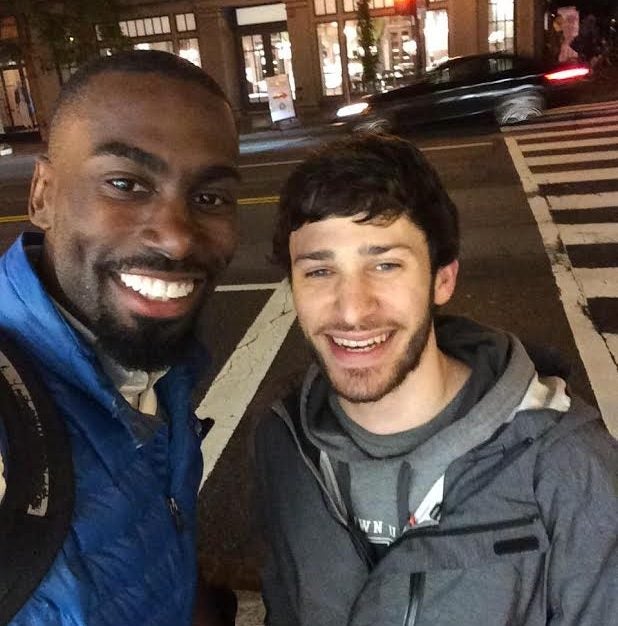 Dan (COL '18) is majoring in Justice and Peace Studies and minoring in Chemistry. He is proudly from Philadelphia, and he's never broken a bone in his life. Dan joined the KI and ROC-DC because he's passionate about labor organizing and is tired of the bourgeoisie. On campus, Dan has organized around labor justice with Georgetown Solidarity Committee alongside dining hall workers, Hoya Court workers, and facilities workers.
Mayte Alonzo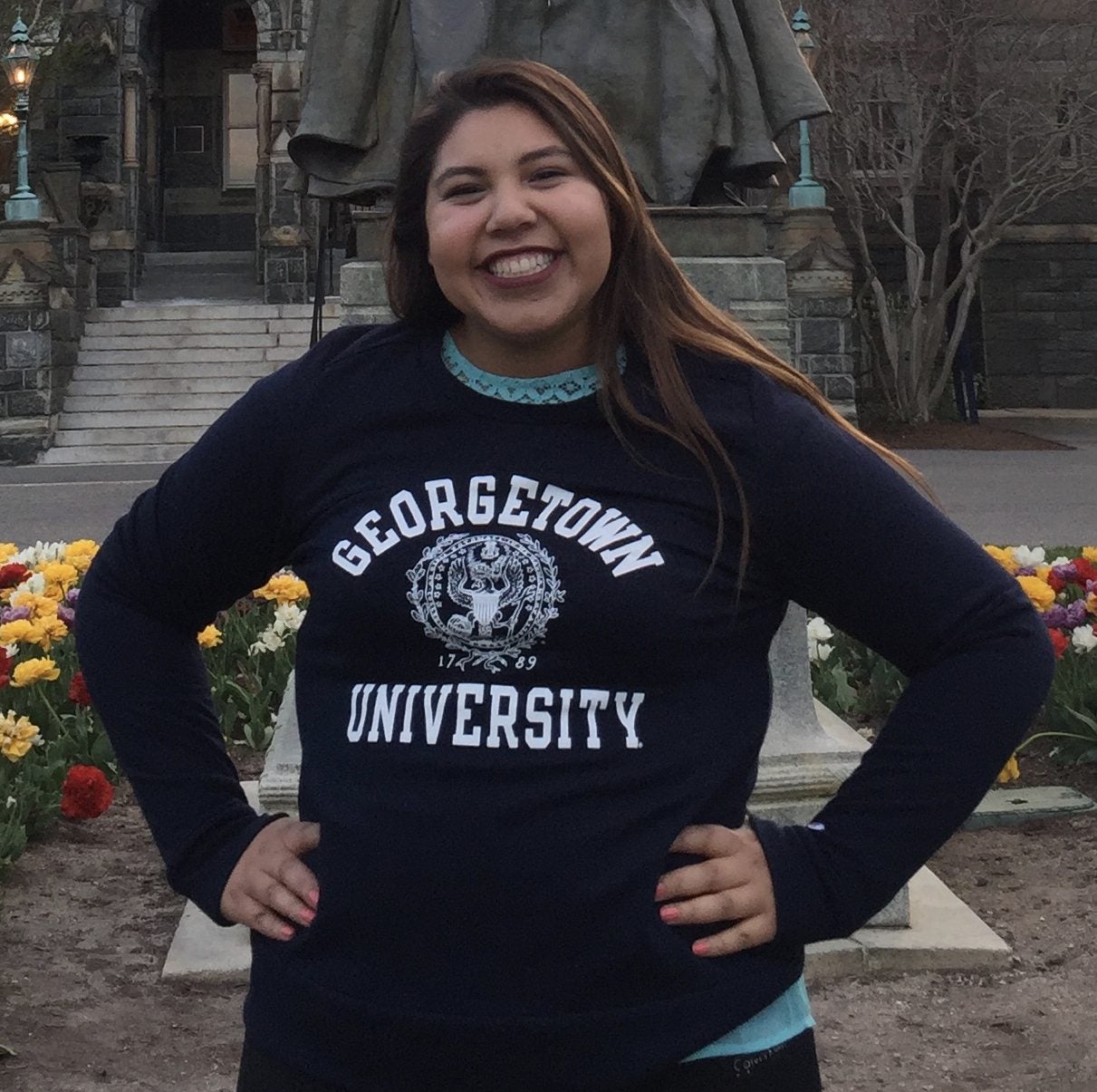 Mayte Alonso (COL '20) majoring in Government and planning on double minoring in Economics and Spanish. I'm from Oxnard, California where I was part of the city's Youth Commision as a liaison in order to help provide youth with the programs and assistance they need. I am passionate about giving back to low income communities and helping the youth create pathways for better futures. I am grateful for the opportunity to be working with the DC Employment Justice Center because I am able to help workers learn about their rights and ensure that their employers are following the law.