Shalina Chatlani is Our New Undergraduate Writing Fellow
Posted in Student Leaders | Tagged Environmental Justice, Jackson MI, Shalina Chatlani, Student Writing, Undergraduate Writing Fellow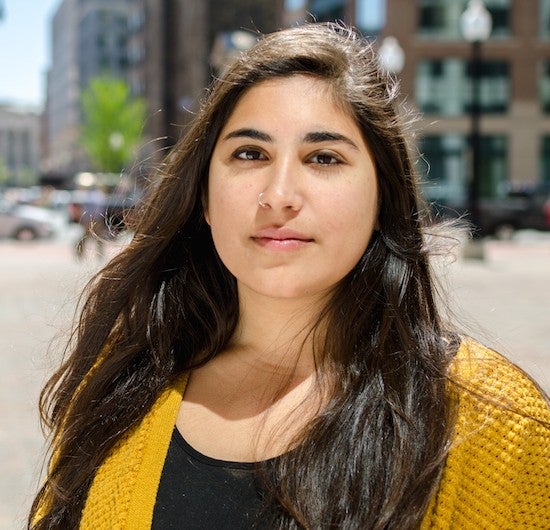 The Kalmanovitz Initiative is blessed with the presence of brilliant, passionate students who share its home institution of Georgetown University. These students offer a wealth of perspectives based on their unique interests, skills, and experiences related to labor and worker rights. The KI seeks to shed a light on those perspectives by regularly featuring student writing.
To that end, we are proud to introduce Shalina Chatlani (SFS '17) as our Undergraduate Writing Fellow for the summer of 2016. Shalina is a senior at Georgetown University, a journalist, and a freelance writer with roots in Jackson, Mississippi. She's a former undergraduate researcher (new window) for the KI and hopes to focus her journalism career on issues of race and socioeconomic struggle. She has a soft spot for Southern literature, coffee, and huskies.
Shalina's writing this summer largely focuses on the intersection of environmental justice and worker rights. Check out her latest blog posts (new window)!