Meet Our 2016-2017 ILP Coordinators for Limited Purpose Driver's Licenses
Posted in Immigration and Labor Project Student Leaders | Tagged CARECEN, Carolyn Vilter, ILP, Immigration and Labor Project, Laura Padilla, Limited Purpose Driver's License Project, Mizraim Belman Guerrero, Student Leaders, Undocumented Immigrants
The KI is delighted to have Carolyn Vilter, Laura Padilla, and Mizraim Belman Guerrero serving as our ILP coordinators for the Limited Purpose Driver's License Project. This year, they have partnered with the Central American Resource Center (CARECEN) to make driver's licenses more accessible to the immigrant population in the District of Columbia.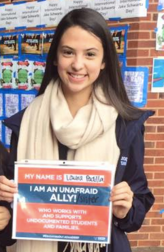 Laura Padilla (COL '18) is a sophomore in the college planning to major in Government and minor in Education, Inquiry, and Justice. She hails from the beautiful city of Chicago; however, her family is originally from Mexico. Laura's passion for her community has shaped her involvement here at Georgetown. She is involved in various initiatives with the Latinx Leadership Forum, Center for Social Justice, and the Center for Multicultural Equity and Access like the After School Kids Program and Hoyas for Immigrant Rights. When not working for campus inclusivity and human justice, Laura likes to venture out of the Georgetown bubble in search for the best DC taco! After Georgetown, she hopes to attend Law School and continue working to improve the education system in the United States.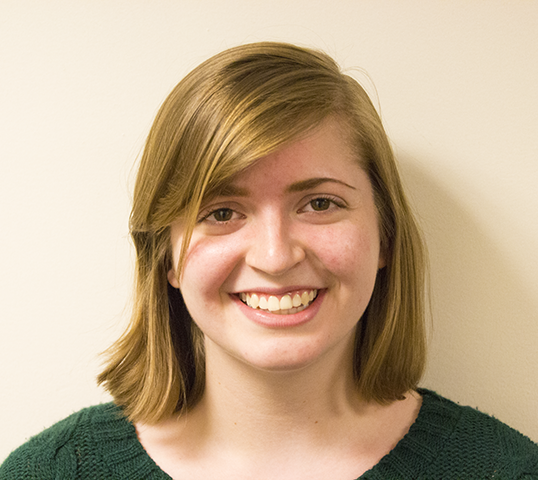 Carolyn Vilter (COL '17) is studying Political Economy in the College. She is passionate about immigration policy, human rights, and accessibility, interests which arose in high school when she began volunteering as an English as a Second Language tutor. At Georgetown, she is a research assistant at the Center for Social Justice and a Carroll Fellow.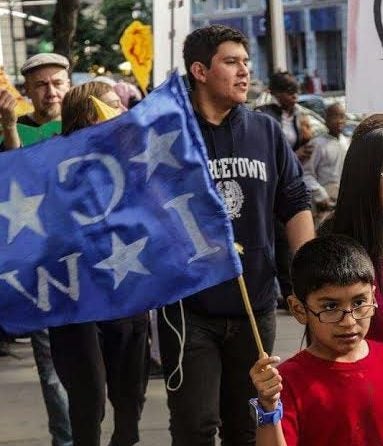 Mizraim Belman Guerrero (SFS '20) is thinking about majoring in Culture and Politics. He is originally from Mexico and grew up in Austin, Texas where he began to develop a passion for undocumented immigrant rights and social justice. This is where he was able to take up local deportation cases and bring up undocumented immigrant issues to President Obama through organizations like the University Leadership Initiative. While at Georgetown he has been involved in the Georgetown Solidarity Committee, UndocuHoyas, Hoyas for Immigrant Rights, First Year Orientation through community involvement (FOCI) and the Student Farmworker Alliance.