Meet Our 2015 Worker Justice DC Leaders
Posted in Student Leaders Worker Justice DC
Meet Suzy Jivotovski and Irene Koo, the students leading our 2015 Worker Justice DC Alternative Spring Break!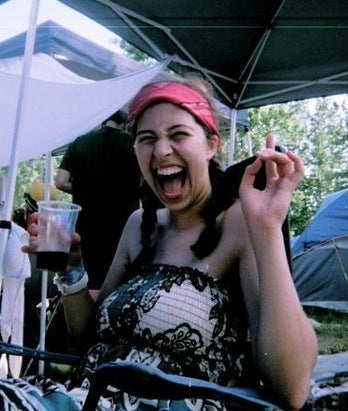 Suzy Jivotovski (COL '15) is majoring in American Musical Culture and Spanish. Her involvement in activism and organizing began while growing up in central New Jersey with her mother, a community organizer, but her interest in workers' rights bloomed while on the Fair Food Alternative Spring Break in 2014. Suzy is a member of the Georgetown Solidarity Committee and will be leading the KI Worker Justice DC spring break trip next spring. In summer 2014, Suzy interned at the Employment Justice Center, and after graduating from Georgetown she hopes to further explore her interest in grassroots community organizing and pursuing music.
Irene Koo (COL '16)
is majoring in English and Government with an interest in Latin America. During summer 2014, she interned with the Central American Resource Center, a non-profit in DC advocating for immigrants' rights through public policy and community development. At Georgetown, Irene is involved with the Center for Social Justice as a DC Reads Program Coordinator and ASB trip leader. She is a member of the Georgetown Running Club, Georgetown Solidarity Committee, and the Kalmanovitz Initiative's Day Laborer Exchange Program. Irene became involved with the KI after participating in the Worker Justice DC ASB trip her freshman year. She is especially passionate about issues surrounding education, immigration, and labor.