Meet Our 2012 Worker Justice DC Leaders
Posted in Student Leaders Worker Justice DC
Meet Ianthe Metzger and Rachel Milito, the students leading our 2012 Worker Justice DC Alternative Spring Break!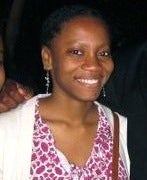 Ianthe Metzger


Ianthe Metzger (COL '12) is pursuing a major in Anthropology with a minor in French. She is actively involved with the Center for Social Justice as a DC Schools Project Coordinator and the co-chair of the Alternative Spring Break Board. Her participation in the Worker Justice DC Alternative Spring Break Trip in 2010 piqued her interest in the intersection of outreach and human rights and lead to an internship with the Restaurant Opportunities Center of Washington, DC, a non-profit center that advocates for workers' rights.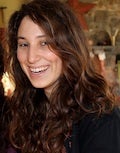 Rachel Milito


Rachel (SFS '12) is majoring in Culture and Politics with a focus in international migration studies. At Georgetown, Rachel works for the DC Schools Project, a program that provides English as a Second Language assistance to the city's immigrant community. She is also an active member of the Georgetown Solidarity Committee, a student group that stands in solidarity with laborers locally and throughout the world. Rachel has also participated in the KI Day Laborer Exchange Program, and this year she is excited to be leading the Worker Justice Alternative Spring Break trip.