Meet Our 2011-2012 Student Researchers
Posted in Research in Action Internship Student Leaders
The Kalmanovitz Initiative welcomes Bryan Woll and Sarah Henningsen as our student researchers for 2011-2012.
Bryan Woll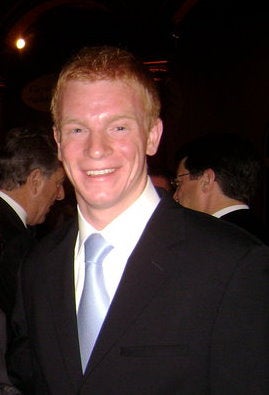 Bryan Woll (COL '12) proudly hails from Pittsburgh, PA. He is majoring in Economics, and minoring in Justice and Peace Studies, and he recently returned from a semester studying conflict resolution in Belfast, Northern Ireland. Bryan is currently interning in the Office of the Budget at the Department of Health and Human Services, and has held internships in the US Congress with Democratic Leader Nancy Pelosi and Rep. Mike Doyle (PA-14), in the office Pittsburgh City Councilman Bruce Kraus, and with several non-profit advocacy groups. His past research has included urban community development and American social policy. Bryan's fellowship research focuses on the the political process at the state level and how it affects social policy targeted to impoverished and marginalized Americans. He is conducting a quantitative and qualitative analysis of the relationship between the partisanship of state legislatures and governors and the generosity of states' unemployment insurance programs.
Sarah Henningsen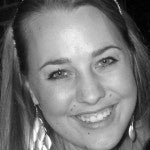 Originally from California, Sarah Henningsen (COL '12) is studying Spanish and Anthropology. A self-proclaimed travel addict, Sarah has studied in Ecuador and Argentina and she worked in a rural school in Honduras in the summer of 2011. In her ongoing search for opportunities to continue speaking Spanish, Sarah stumbled across the KI's Student-Day Laborer Exchange last year and credits the program for sparking a deep interest in the labor issues surrounding immigrant communities. Building upon these previous experiences, Sarah's fellowship project explores the intersections of contingent work, ethnicity, and documentation status among Central American day laborers in Washington, DC. She seeks to illustrate and understand the many structural vulnerabilities and challenges that day laborers cope with on a daily basis.