Introducing our 2014 Spring Organizing Interns
Posted in Organizing Internship Student Leaders
The Kalmanovitz Initiative is excited to welcome the following five students to our Organizing Internship for spring 2014! Nick Dirago and Carly Rosenfield will work with ONE DC, Josh Zeitlin will work with the DC Employment Justice Center, and Jess Hardin and Marina Zhou will work with DC Jobs with Justice.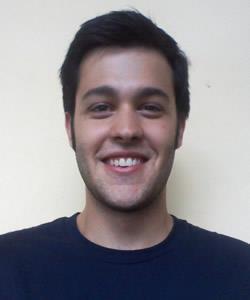 Nick Dirago
Nick Dirago (COL '14) is studying Philosophy and Government with a minor in Justice and Peace Studies. He is originally from Egg Harbor Township, New Jersey. Spring 2014 will be Nick's third go-round with the KI Organizing Fellowship. On campus, Nick is also involved at the Center for Social Justice as a member of the Alternative Spring Break Board, and he has led past ASB trips focusing on immigration and agricultural labor. Additionally, has served as the President and Treasurer of the World Percussion Ensemble, as a fellow of the Education and Social Justice Project through the Berkley Center and CSJ, and on the planning committee for Jesuit Heritage Week 2014. In his spare time, Nick enjoys sideburns, witticisms, cooking (but mostly eating), and listening to music.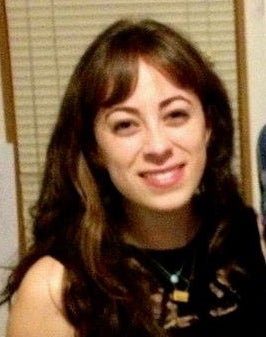 Jess Hardin
Jess Hardin (COL '15) is from Pittsburgh, Pennsylvania, and is majoring in Government and Russian. She is a coordinator for the DC Reads program. This past summer, through the Center for Social Justice, she worked as an elementary educator at the Paradise-Parkside Community Center, which gave her the opportunity to create curriculum while interacting with the children of the community and their families. She has been involved in an advocacy campaign surrounding the closure of several Ward 7 public schools last year. She is primarily interested in the interactions between race, education, incarceration, and labor, and looks forward to working with the KI to explore these issues while becoming a more holistic advocate for disenfranchised communities in the DC area.
Carly Rosenfield
Carly Rosenfield (COL '14) is majoring in French and minoring in Justice & Peace Studies. She is a Coordinator for the DC Schools Project, a Resident and Dialogue Coordinator at the Black House, and a member of the Georgetown Solidarity Committee. As a sophomore she led the Border Awareness Experience Alternative Spring Break Trip, giving her the chance to work with the leaders of Worker Justice DC to organize a week of programming around immigration and labor justice: her first of many collaborations with the KI. She is excited to work with WJDC yet again this semester in her capacity as a trip leader for Fair Food: Migration, Labor, and Advocacy. Her particular interests include the the intersections of race, immigration, sexuality, and labor, and she is grateful to have had the opportunity to bring together her work with the LGBTQ Resource Center, the Black House/CMEA, the DC Schools Project, and the KI to raise awareness and advocate for progress around these issues.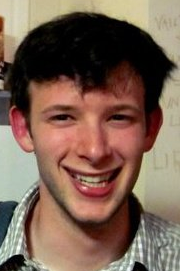 Josh Zeitlin
Josh Zeitlin (COL '14) is from Nashville, Tennessee, and is majoring in Government. On the Hilltop, Josh has previously been involved with the College Democrats and Children's Theatre. Josh is passionate about ensuring more people are afforded peace of mind and are treated with dignity, particularly in regards to issues of health care, sexual orientation/identity, and economic security. He is fired up to be working with the Employment Justice Center this semester.
Marina Zhou
Marina (SFS '15) is a junior majoring in International Economics with a concentration in Development, Transition, and Growth. At Georgetown, she has tutored with DC Schools, participated in the Day Labor Exchange Program, and volunteered with Alternative Spring Break in Biloxi, Mississippi, and New Orleans. Her interest in community organizing was sparked by a semester abroad in Nepal, where she witnessed the potential of community groups to fulfill the needs of citizens in a country lacking good governance and infrastructure, and she hopes to be able to experience and facilitate community building in her own city by partnering with DC Jobs with Justice.