A Student's Reflection from Worker Justice DC
Posted in Student Leaders Worker Justice DC
Last month, the Kalmanovitz Initiative's Worker Justice DC alternative spring break trip participated in a walking tour of the Shaw neighborhood with our friends at ONE DC. Sophie Bauerschmidt Sweeney, a sophomore at Georgetown, reflected on her experience.
The story of the alternative break trip that totally changes your perspective on the world is a bit of a college cliché. And while that isn't quite how I would describe my experience with Worker Justice DC, it certainly comes close. I think for many, this trip and others like it are an opportunity to discover new aspects of themselves. For me, though, it was more an experience of rediscovering aspects of myself that had fallen by the wayside since I started at Georgetown.
In high school I made an effort to be involved with social justice activism in my community, advocating for state-level immigration reform and protesting the building of a new prison. When I started college, it was frighteningly easy to leave that behind and focus instead on working hard in my classes and spending free time relaxing with friends. I always felt a sort of nagging guilt that I wasn't doing more to try to make the world a better place, but I rationalized it by telling myself I would be better positioned to do so if I just concentrated on school for now.
This spring break, on Worker Justice DC, I met and learned about a wide range of people, including many past and present Georgetown students, who actively work every day to fight for labor rights in DC and on a national scale. One organization in particular, Organizing Neighborhood Equity (ONE DC), sticks out in my memory. The first thing we did when we visited them was to go on a walking tour of Shaw, the neighborhood in which they are based. Claire, who gave the tour, explained to us many of the intricacies of housing policy (most of which went over my head) that applied to the rapidly gentrifying area. She then brought us to an empty lot that was marked for new housing developments. ONE DC and community members had successfully fought to have a portion of that housing designated for low-income residents. The city, however, was resisting following through on the agreement. In response, members of the community created a "tent city" in the lot and stayed there for weeks.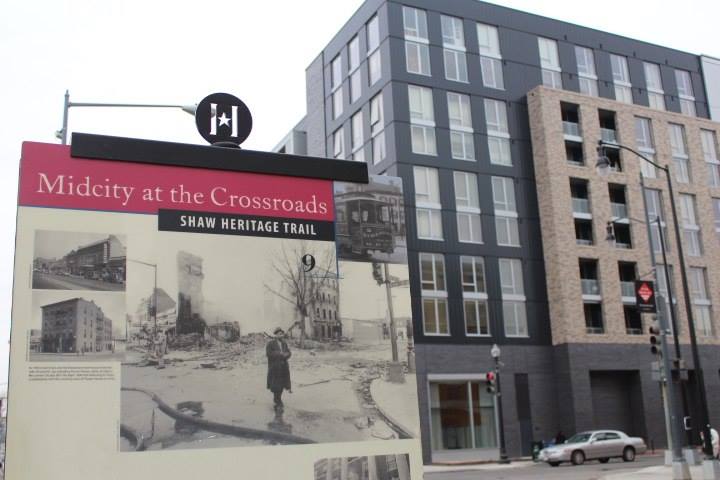 The stories we heard on that tour exemplified what for me was the most impressive thing about ONE DC: their willingness to get into the specifics of housing and labor law and combine that technical legal advocacy with direct action and grassroots organizing that is responsive to the needs of community members. This combination was reassuring to me, as I think it is too easy to list toward one side or the other. People with technical legal knowledge too often seem to consider themselves above the need to be accountable to the communities they are supposed to work with, and grassroots activists too often seem to dismiss the technical details as irrelevant to their larger goal. The insistence on community leadership also gives the organization an intersectional approach. Because ONE DC responds to many intersecting needs that are caused by mutually reinforcing problems, they necessarily have to address issues ranging from housing to employment to health to education – all the things, in short, that affect DC neighborhoods.
Although ONE DC was the organization that made the biggest impression on me, our week was full of other groups and people who used many of the same good strategies. When a strategy was lacking or even obstructed, the amazing Georgetown students on the trip with me had no problem calling the organization out on it. We quickly developed a core set of questions: Where does your leadership come from? How do you ensure community members have a say in what you do? How do you address or account for other problems facing the people you serve? What are your short-term goals and long-term vision for your organization? The people we met answered with varying levels of confidence, frankness, and self-reflexivity.
Throughout the week, we were able to reflect on the strengths and weaknesses of the different organizations, a discussion that was easy to tie to consideration of our own strengths and weaknesses. What were our short-term goals and long-term visions? How does our privilege as Georgetown students help or hinder different social justice efforts we might take up? Which spaces is it okay for us to be a part of and which ones must we respectfully leave alone?
Worker Justice DC was a long (but at the same time too short) week of careful reflection and bonding and now, a month later, I feel comfortable saying that it really has made a lasting impact on my life at Georgetown. It convinced me that there is no justification for putting social justice off and dealing with it later because that does nothing for the people suffering now. The fact that I have the privilege to ignore this suffering is the reason I can't afford to. WJDC helped me find areas at Georgetown – the Kalmanovitz Initiative and Georgetown Solidarity Committee among others – that are full of other people who are working for a more just world. It was the push I needed to enter those areas and rediscover my passion for working towards justice and fighting oppression.