The Great Nothing of the Sonora: Reflections on Migrant Justice
Posted in Student Leaders
Georgetown student Chris Wager is spending part of his summer working at the Migrant Resource Center in Agua Prieta, Sonora, Mexico. This is the first of his reflections on his experience in Mexico.
June 6, 2014
I'm sitting in an airplane seat, thousands of feet up, gazing down at the land changing beneath me. Massive folds in the earth, creating magnificent shadows… and then nothing but a great tan blanket, kissed above by the blue morning sky. I'm flying into Tucson, Arizona, into the heart of the Sonoran Desert, and as I look out onto the sea of brown below, I can't help but to feel small. Insignificant. It fills me with a sort of awe that borders on dread, to imagine myself on the ground, so exposed in this expansive Great Nothing of the Sonora.
And yet, I know that when I touch down in a matter of minutes, this sensation of insecurity and dread will be drowned out by the wonder of the desert's details, those which are too minuscule to identify from my vantage point in the airplane. I will have the privilege of being able to see the environment in all its beauty – from the cacti posing majestically against the cloudless azure to the red, yellow, and orange peaks of the Baboquivari Mountains that reach towards the burning white sun. From the shaded patio of a church somewhere in suburban Tucson, with a bottle of cold water in my hand, I will have the opportunity to revel in this Sonora, to appreciate all of its wonders, without having to endure the physical and psychological dangers that burden so many who pass through this same landscape.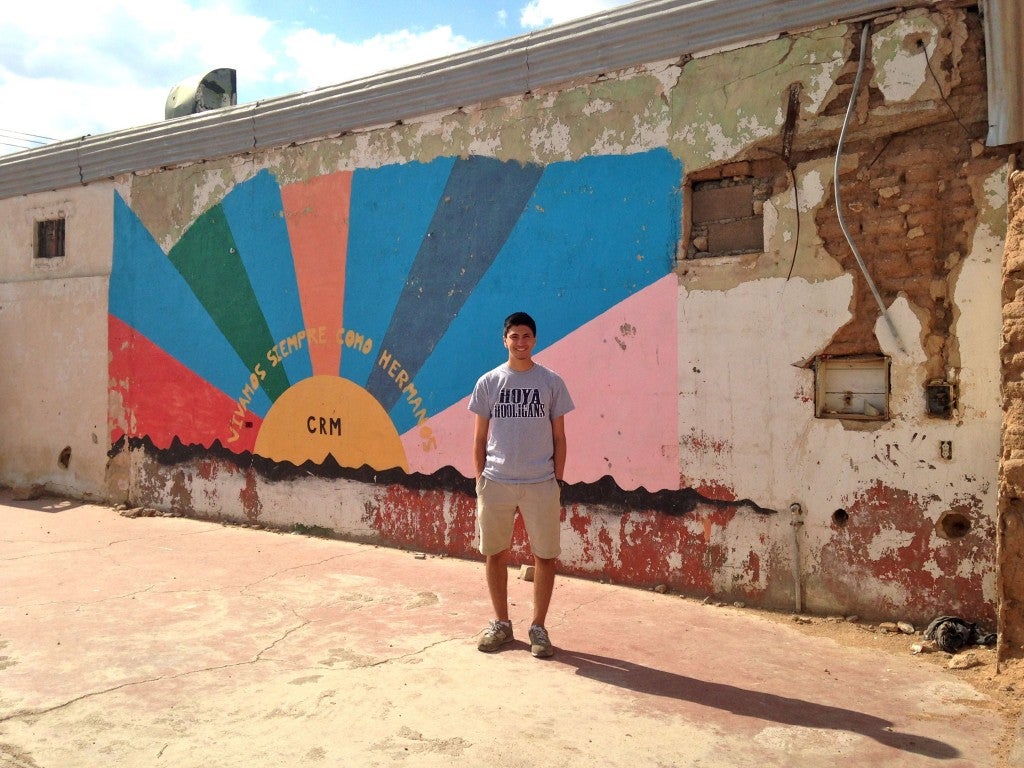 That's right, there's a catch: that privilege of safely enjoying the Sonora's natural beauty doesn't extend to everyone. The structures of power that govern our nation and our world have made sure of that, and our dysfunctional, violent immigration policies have deliberately molded the Sonora – along with a myriad of other settings – into a living hell for migrants entering the United States.
This week, I will get a glimpse of that living hell and do what little I can to help combat it. I'll be working at the Migrant Resource Center (MRC) run by Frontera de Cristo (Border of Christ), a Presbyterian border ministry based in Agua Prieta, Sonora, Mexico. Agua Prieta is a town into which many migrants, some of whom have established lives in the United States, are deported. The levels of suffering I may encounter in the shelter will thus be multiple: many of those at the MRC will have attempted to avoid the heavily militarized border enforcement that, since the mid-1990s, has forced migrants into the desert, where over 2,000 have reportedly died from dehydration and exposure. Some will have endured physical and psychological abuse at the hands of Border Patrol agents or coyotes in the field and in detention centers. Many will be attempting to find family members from whom they were separated. Nearly all will be physically exhausted and in need of some sort of aid, be it medical, legal, or spiritual.
By serving a burrito, administering basic medical care, or helping them to get in touch with family, I hope to provide some kind of human touch to these people. I hope to create relationship with them, to see them as equals by listening to them as they give voice to their experiences, their fears, their joys. And although my individual humanitarian efforts over the course of this short week will represent but a temporary oasis in what may be a desert of pain, I hope that my treatment of these people as brothers and sisters might provide a meaningful contrast to the abuse they have undergone at the hands of the system of which I am undeniably a part.
The nightmarish threats of abuse, of dehumanization, and of death that perpetually haunt migrants as a result of the militarized detention and deportation regime make my airplane musings of a "sensation of insecurity" look like sweet dreams. And while I can realistically disregard whatever nagging threats I may perceive at any time, the system of oppression towards migrants does not end at the border, but continues to pervade their lives in the United States in ways I cannot know. I know that this week in the desert can leave only a droplet of understanding of this sea of suffering that many migrants face. Still, I hope that it will inspire others and myself to stand in fervent solidarity with communities that are so violently impacted by structural injustices.
So that's where I'll end this post and begin my week: with a commitment to listen and to learn in an effort to accompany and empower those whom I will meet in the coming days. Until next week, here's to solidarity in this struggle for collective liberation!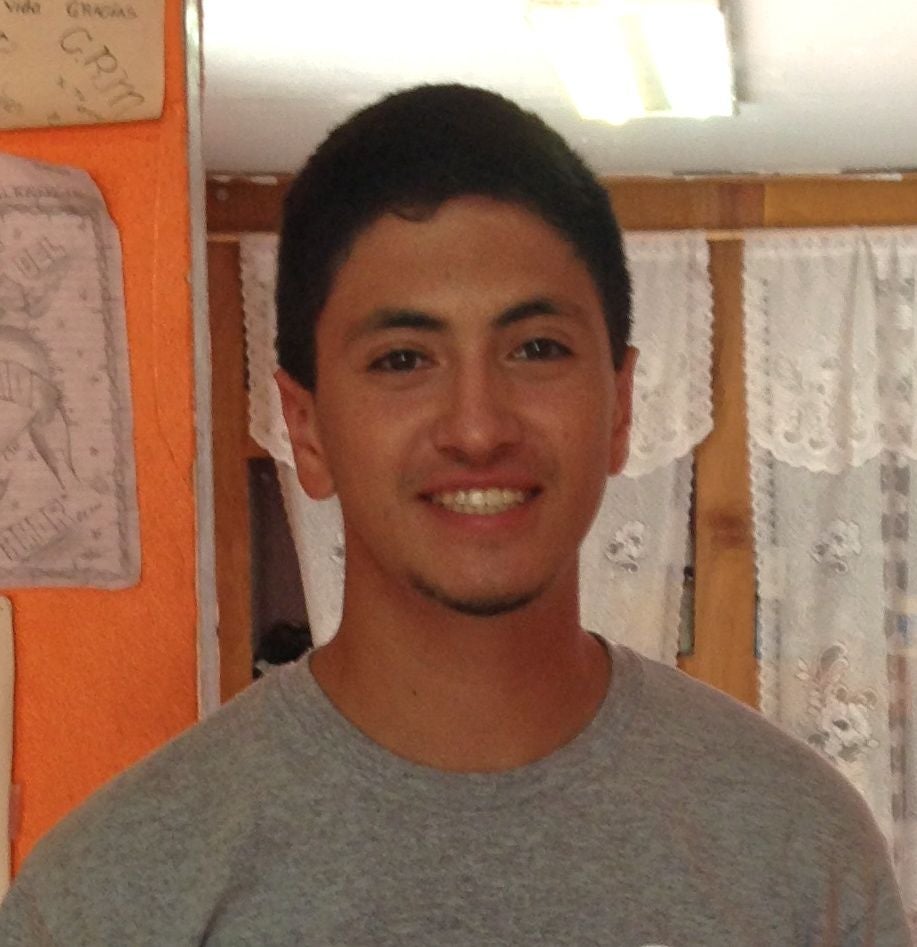 Chris Wager (SFS '17) is a native of Houston, TX, majoring in Culture and Politics at Georgetown University. He aspires to work in solidarity with those at the intersections of the labor and migrant justice movements and has been a leader in the Georgetown Solidarity Committee, Hoyas for Immigrant Rights, and the KI's Day Laborer Exchange during his time at Georgetown. This summer, he is organizing with the American Federation of Teachers in Houston through the AFL-CIO Union Summer internship program.