Apply for the Fall 2015 KI Research in Action Internship
Posted in Research in Action Internship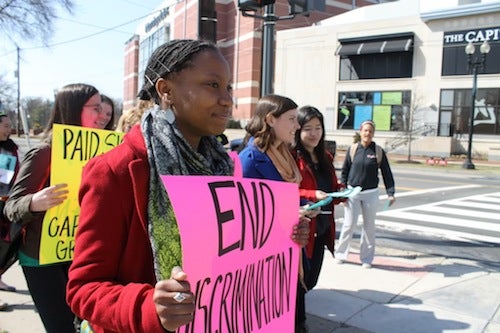 The Kalmanovitz Initiative Research in Action Internship (RIA) places student researchers with top research organizations advocating for working people. KI RIA provides students with the opportunity to learn from leaders in the world of workers' rights, support and contribute to ongoing campaigns and research projects, and develop their own research skills throughout the course of the internship.
We are now accepting applications for KI RIA internships for the fall 2015 semester!
Internship Description
The purpose of the KI Research in Action Internship is to expose students to activism on workers' rights issues and the important role of research in that work. This program will:
introduce students to a range of issues affecting the labor movement and the working poor;
develop the research skills of students;
positively contribute to the efforts of groups working towards worker justice;
and establish a stronger link between Georgetown and the organizations and communities pursuing important research questions.
Once KI RIA interns and partner organizations are matched, the interns will work for approximately 10 hours per week with their organization for ten weeks during the semester. This internship pays each student $12/hour for their work completed as part of the program.
Here are the links to the full internship description and the internship application.
Applications are due Tuesday, September 15, 2015 by 11:59 PM.
Submit applications to Nick Wertsch at nmw9@georgetown.edu.