On Point Radio | How the meatpacking industry skirted COVID safety regulations with the help of the White House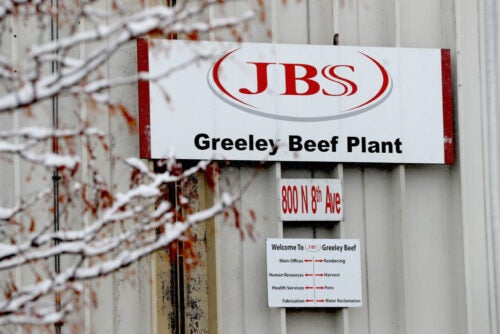 Posted in In the News News
Debbie Berkowitz, Kalmanovitz practioner fellow and worker safety policy expert joins WBUR's On Point Radio to discuss how the meatpacking industry failed to protect workers during COVID-19
---
American meatpacking plants were COVID hotspots in the earliest months of the pandemic.
And yet, for months, meatpacking corporations resisted adding mitigation measures to their plants. They lobbied to force employees to continue working, even as outbreaks that began in their plants spread into local communities.
How was that allowed to happen?
This spring, the House Select Subcommittee on the Coronavirus Crisis released a barely noticed report that answers that question.
The committee found that billion dollar meatpacking companies, including Tyson, JBS, Smithfield Foods, Cargill, and National Beef Packing Company were in regular, frequent, and private contact with the highest levels of the Trump administration.
The contact went beyond lobbying. The House report finds that the meatpackers misled the public about the nation's meat supply, drafted versions of an executive order later signed by Donald Trump, and even directly shaped watered down mitigation guidance issued by the CDC.
Read the rest or listen HERE (this link contains both an audio link and transcript)