The Exit Zero Project: Deindustrialization and Social Class in Chicago
Posted in Events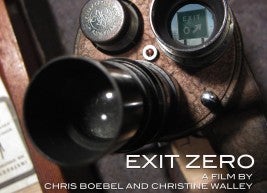 Discussion | Monday, February 10
4:30 PM | Healy Hall 104
In-Progress Film Screening | Tuesday, February 11
12:00 PM | Car Barn 301
The Exit Zero Project uses personal stories told across multiple generations to explore the lasting social and environmental impacts of deindustrialization in the former steel mill communities of Southeast Chicago. It considers the key role that the loss of industry has played in expanding class inequalities in the United States, and how Americans talk – and fail to talk – about social class.
The project includes the book, Exit Zero: Family and Class in Post-industrial Chicago, by anthropologist Christine Walley, and an in-progress documentary film, also called Exit Zero, by director Chris Boebel and producer Christine Walley. The project also includes a proposed interactive website being developed in conjunction with the Southeast Chicago Historical Museum.
Christine Walley is an Associate Professor of Anthropology at MIT. She received a Ph.D. in anthropology from New York University in 1999. Her first book Rough Waters: Nature and Development in an East African Marine Park (Princeton University Press, 2004) was based on field research exploring environmental conflict in rural Tanzania. Her latest project, Exit Zero (University of Chicago Press, 2013), uses family stories to examine the long-term impact of deindustrialization in the United States. Together with Chris Boebel, Walley created and teaches a documentary film production and theory class DV Lab: Documenting Science Through Video and New Media.