Save the Date! A Conference on the State of the Black Worker in America
Posted in Events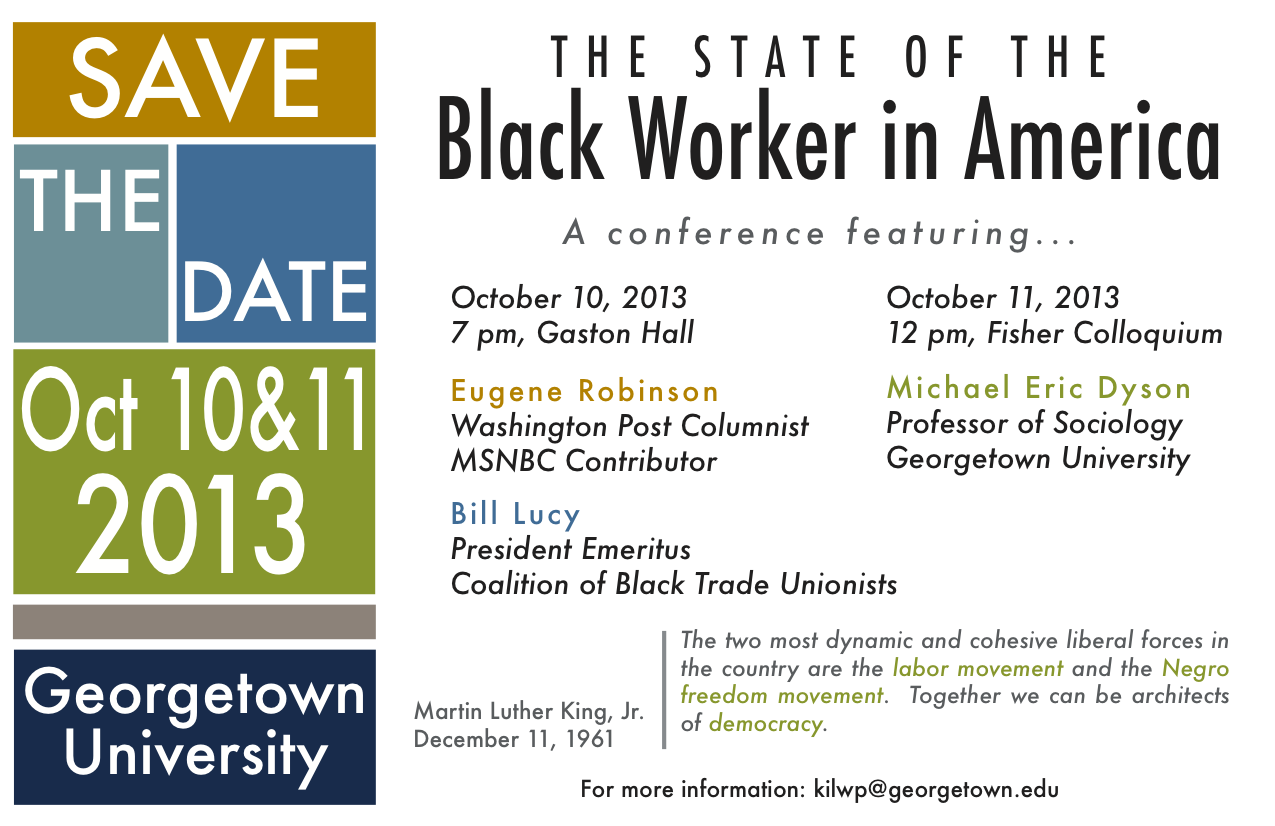 As we celebrate the 50th anniversary of the March on Washington for Jobs and Freedom, the Kalmanovitz Initiative for Labor and the Working Poor and the Black Labor Scholars Network are pleased to announce the State of the Black Worker in America, a day and a half long conference at Georgetown University on October 10-11, 2013.
This conference will delve into the history of black workers and their organizing efforts; the current state and vision of black leadership within unions; innovative and cutting edge black led organizing going on across the country; and, a gender-based analysis of black organizing.
We have an exciting group of panelists lined up, and a detailed agenda will be released in the coming weeks. Please stay tuned for more details!
Thursday, October 10, 7:00 PM, Gaston Hall
Our keynote speaker will be Eugene Robinson, Pulitzer Prize-winning columnist of the Washington Post and a political analyst on MSNBC.  As one of the most prominent African American intellectuals on the culture scene and author of Disintegration: The Splintering of Black America (2010), Robinson also shares with audiences his understanding of race relations in the United States and explains why many popular conceptions are now obsolete.
Robinson will be joined in a panel discussion by Bill Lucy, President Emeritus of the Coalition of Black Trade Unionists and former Secretary-Treasurer of AFSCME. Additional panelists TBA.
Friday, October 11, 12:00 PM, Fisher Colloquium
Georgetown University Professor of Sociology Michael Eric Dyson will give a talk and answer questions.
For more information, contact us at kilwp@georgetown.edu (new window).