Labor Research and Action Network Conference
Posted in Events | Tagged Jobs with Justice, Labor Research and Action Network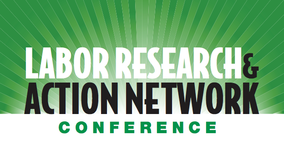 The Kalmanovitz Initiative was honored to host the fourth annual national Labor Research and Action Network (LRAN) conference at Georgetown University Law Center on June 16-17, 2014.
LRAN is a dynamic collaborative effort to connect workers' rights organizations, academics, and students to build workplace and economic power for working people in this country. The annual conference is an opportunity for academics, labor leaders, activists, and supporters to think creatively and daringly about the future of the labor movement.
For more information about the conference, please visit the LRAN website. Read Jobs with Justice president Sarita Gupta's reflections on the conference here.