Georgetown University Workers and Students Build a Union and Build Community
Posted in Events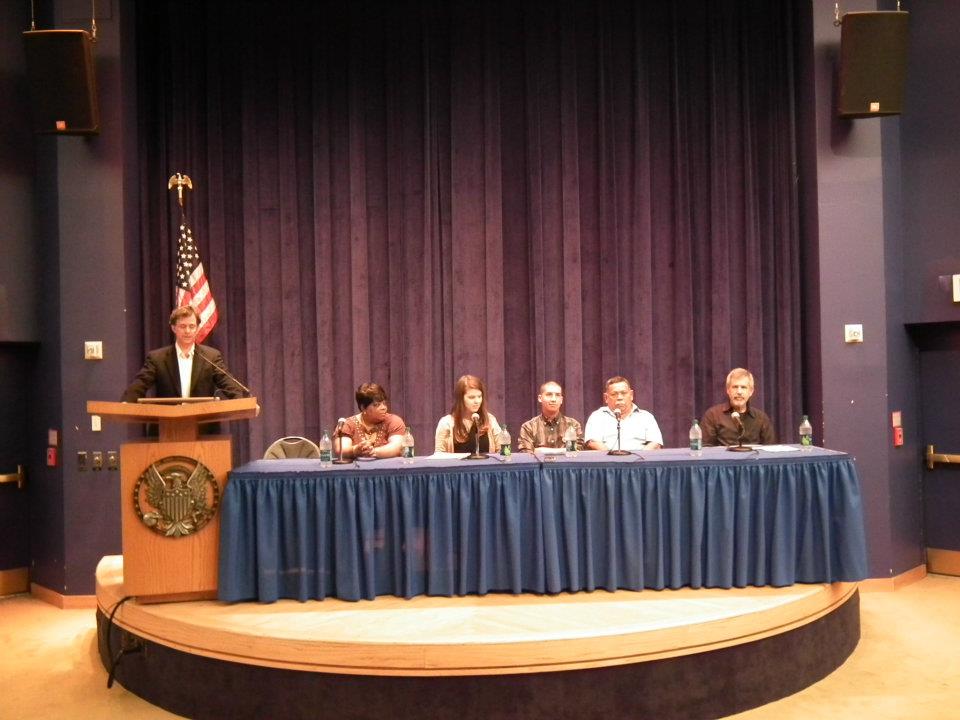 On September 13, 2011, the Kalmanovitz Initiative for Labor and Working Poor brought together Georgetown University Aramark workers, students, and faculty to tell the story of their successful campaign to organize a union of Aramark food service workers with UNITE HERE. Two workers from the union organizing committee, two student activists, and historian Michael Kazin (who wrote a piece on the campaign in The New Republic) spoke on a panel moderated by the Kalmanovitz Initiative's Executive Director, Joe McCartin.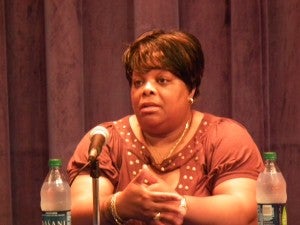 Each panelist shared moving stories of a campaign that began by quietly building organization among workers, students, faculty, and faith leaders; gained support within the university administration; and with union recognition is building a more inclusive campus community. This community manifested itself at the event, as many workers and students in attendance were moved to add their stories to those shared by panelists. Faculty present also contemplated what this campaign could mean for colleges and universities beyond Georgetown—whether it might encourage both similar organizing campaigns and administration adoption of policies recognizing workers' choice to form a union. Georgetown's Just Employment Policy is an example of such a policy.
For more detail on the event, see articles written by students Sankalp Gowda and Madeline Howard. This event was co-sponsored by the Georgetown Solidarity Committee, Georgetown College Democrats, MEChA de Georgetown, Center for Social Justice, and is the first in a series of Kalmanovitz Initiative events exploring the state and future of collective bargaining, the Collective Bargaining Project.