5th Annual Labor Research and Action Network Conference
Posted in Events | Tagged Labor Research and Action Network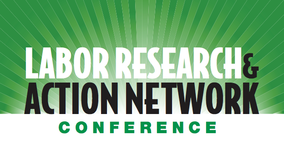 The Kalmanovitz Initiative was honored to host the fifth annual national Labor Research and Action Network (LRAN) conference at Georgetown University Law Center on June 15-16, 2015. More than 250 scholars and practitioners gathered for the conference, which brought together academics, organizers, and students from across the country with the aim of bridging the gap between research and worker organizing.
This year's conference opened with a conversation on the fissured economy, featuring U.S. Department of Labor Wage and Hour Administrator Dr. David Weil, CTUL Co-Director Veronica Mendez, Teamsters Port Division Representative Christina Montorio, and Workers United Organizer Jack Mahoney. All four speakers highlighted the creative and innovative strategies they are deploying to organize and raise standards given this new economic reality.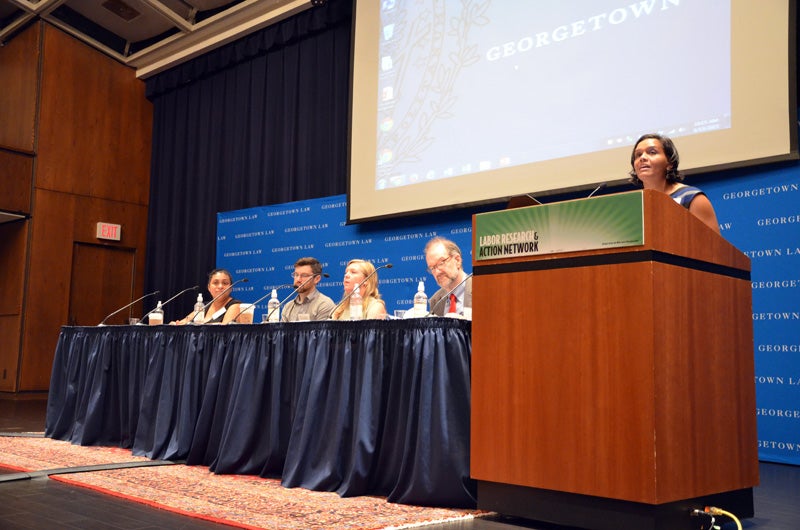 A second plenary was focused on the fight for a stronger public sector, keynoted by AFSCME President Lee Saunders. British scholar Guy Standing gave a special lecture entitled "A Precariat Charter: A Progressive Strategy for Today's Dangerous Class." Workshops spread across the two days were divided into four tracks: Developing New Membership Models and Sustainability, Innovating Campaign Strategies That Build Power, Advancing Worker Rights in a Changing Economy, and Holding Corporations Accountable.
LRAN, which has now grown to include more than 1,000 scholars and practitioners, uses its national conference each year as a time to learn from labor's successes and setbacks. View the full conference agenda, and read more at the Jobs with Justice website.