Meet Our 2013-2014 Day Laborer Exchange Coordinators
Posted in Day Laborer Exchange Student Leaders
The Kalmanovitz Initiative is excited to welcome Sophia Sepp, Mabel Rodriguez, and Tessa Pulaski as our Day Laborer Exchange coordinators in 2013-2014!

Sophia Sepp


Sophia Sepp (SFS '15) is studying International Politics with a concentration in International Security. She has worked with the migrant community in various capacities, at a shelter for deported migrants on the US/Mexico Border and through Alternative Spring Break's Border Awareness Experience. She has greatly enjoyed being able to continue to engage the migrant community through the Day Laborer Exchange and to learn about the issues and complexities affecting the local DC community.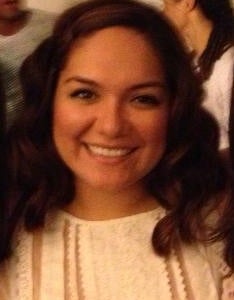 Mabel Rodriguez


Mabel Rodriguez (COL '14) is an English major with a double minor in French and Government, originally from Houston, Texas. She is a WAGE (Women Advancing Gender Equity) Fellow and a Sexual Assault Peer Educator through the GU Women's Center. Mabel became involved with the KI during her junior year when she participated in the WJDC ASB trip. In summer 2013, she interned at UNITE HERE's Local 23 in Washington, DC, and Local 11 in Los Angeles, CA. She is also a leader for the KI's Worker Justice DC Alternative Spring Break trip.

Tessa Pulaski


Tessa Pulaski (SFS '15) is studying Science, Technology and International Affairs with a particular interest in migration and agricultural issues. She has worked with the DC migrant community as an intern at Carecen: Latino Resource and Justice Center and as a DC Schools Project tutor. She has explored her interests in the labor, health, and environmental aspects of migration through the Kino Border Initiative and Fair Food: Labor, Migration and Advocacy Alternative Spring Break trips. She is excited to introduce Hoyas to the remarkable day laborer community of DC that has taught her so much.