In the News: Workers' Fights in the Washington City Paper
Posted in Day Laborer Exchange In the News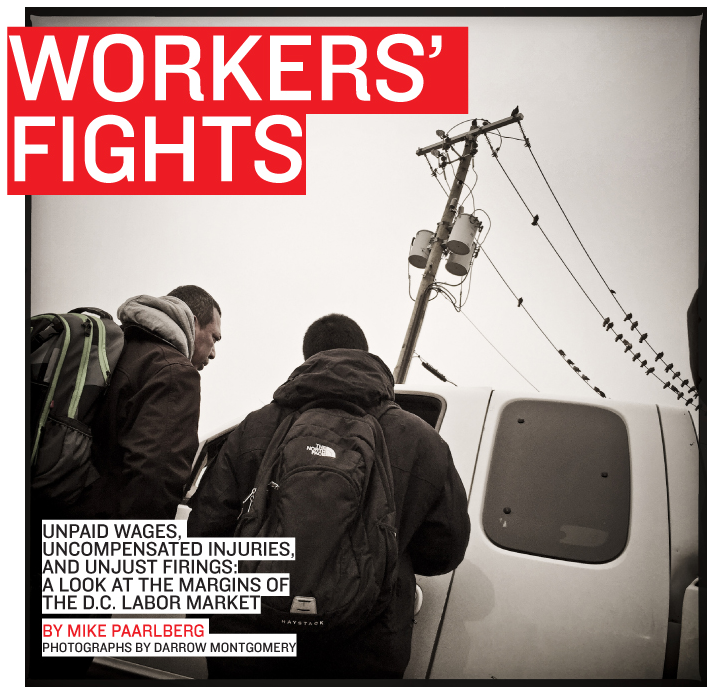 Mike Paarlberg, a former graduate assistant for the Kalmanovitz Initiative, wrote about the wage theft epidemic affecting DC area day laborers for this week's cover story of the Washington City Paper. In the article, he mentions the KI's Day Laborer Exchange program:
In and around the District, a number of groups are organizing to improve the situation of these workers. Trabajadores Unidos de D.C., a group Griffiths leads that formed out of D.C. Jobs with Justice's Day Laborer Project, visits sites where day laborers gather like the Home Depot, the Mount Pleasant 7- Eleven, and outside homeless shelters, helping them apply for visas and drivers' licenses. Georgetown University's Kalmanovitz Initiative for Labor and the Working Poor has a Day Laborer Exchange Program in which students offer workers crash courses in labor rights and basic English.
We're proud of the students in our Day Laborer Exchange for standing in solidarity with Trabajadores Unidos de Washington, DC. Read more at the Washington City Paper.