Apply to be a Co-Coordinator for KI's Day Laborer Exchange Program
Posted in Day Laborer Exchange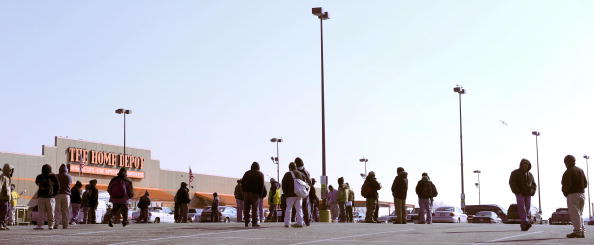 The Kalmanovitz Initiative's Student-Day Laborer Exchange Program is seeking a student to serve as a co-coordinator for the spring semester in 2014. DLE is a community-based education program in which students learn about labor and immigration issues as well as structural issues specifically affecting the day laborer community.
Student coordinators collaborate with the KI program coordinator to lead the day-to-day operation of the program and shape the program throughout the semester. The position pays $11/hour and requires approximately 6-8 hours per week. Both Spanish speakers and non-Spanish speakers are encouraged to apply.
Please download the application here, and submit it to KI Program Coordinator Nick Wertsch at nmw9@georgetown.edu by December 9, 2013. Please direct any questions to Nick Wertsch 202-687-4987 or at nmw9@georgetown.edu.