Apply for the Spring 2014 Day Laborer Exchange Program!
Posted in Day Laborer Exchange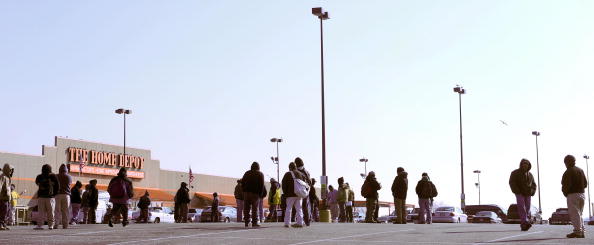 Applications are now available for the spring 2014 semester of the Kalmanovitz Initiative's Student-Day Laborer Exchange Program!
DLE is a community-based education program for Georgetown students to learn about day laborers as well as structural issues affecting the day laborer community. Students, as new allies to the laborers, will facilitate small groups of day laborers practicing basic English skills and learning about worker rights at a site where day laborers are seeking work. Opportunities for advocacy and involvement in events supporting the day laborer community may also arise.
Participation in this program requires a minimum commitment of one morning per week (Tuesday, Wednesday, or Thursday) for ten weeks leaving campus at 8:00 AM and returning by 10:00 AM, plus three catered evening reflection sessions throughout the semester. Participation is capped at a limited number. Both Spanish speakers and non-Spanish speakers are encouraged to apply. The program begins with a mandatory orientation.
Applications are due at 11:59 PM on January 22, 2014 to kilwp@georgetown.edu. Please direct any questions to Nick Wertsch at 202-687-4987 or  kilwp@georgetown.edu.