REPORT: Cashing in on Our Homes: Billionaire Landlords Profit as Millions Face Eviction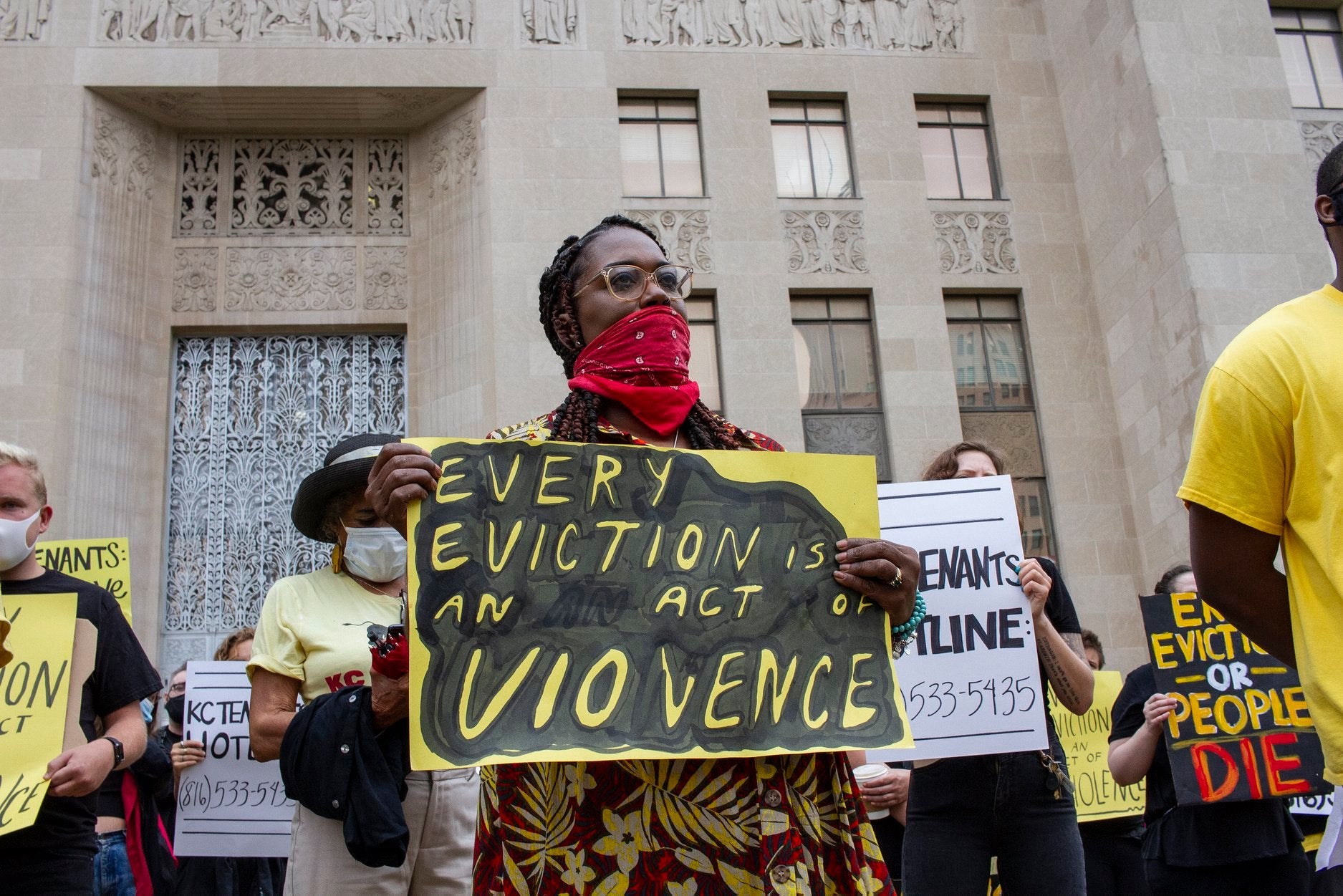 Posted in Bargaining for the Common Good News
Today, the Bargaining for the Common Good Network released a report with our friends at the Institute for Policy Studies and Americans for Financial Reform Education Fund on the explosion of wealth among corporate landlords in the midst of a deadly housing crisis and pandemic.
While Black and Brown communities have been devastated, white, male, billionaire landlords have continued to profit off our homes during the pandemic, raking in a combined $24.4 billion while evicting tenants, pressuring families for back rent, and neglecting essential maintenance necessary to ensure safe homes.
"Over 530,000 people, disproportionately Black and Brown, have lost their lives during the pandemic — one in three Americans knows someone who has passed away. Meanwhile, these men and their companies are pushing for more rent and evicting families, literally putting more lives at risk. These guys, as individuals, could afford to forgive rent for millions of Americans — what they're doing is criminal," said report co-author and Bargaining for the Common Good Research Director Sara Myklebust.
Read more of the report's findings and its recommendations, pulled from the incredible work of housing, labor, and community leaders working to hold corporate landlords accountable and ensure that our communities have what they need to make it through the pandemic.
---
Bargaining for the Common Good is a project of the Kalmanovitz Initiative, The Center for Innovation in Worker Organization, and the Action Center on Race and the Economy.